Resume Templates is a new site created to supply a catalog of free to download resume templates to job seekers so they can present their information in the most functional and effective way.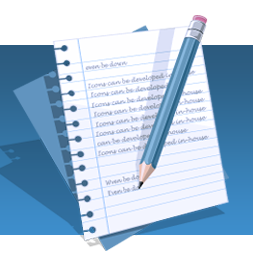 San Francisco, CA,, United States of America - - April 1, 2014 /MarketersMedia/ — Research has shown that recruiters and gate keepers will spend no more than six seconds looking at a CV before deciding whether to consider the candidate or dismissing them out of hand. What their eye naturally finds in that time needs to be optimized to present the best image possible of the candidate. All too often however the dry listing of jobs and responsibilities can see key information lost in walls of text. Resume Templates is a new site that has been created to help individuals present their information in a more helpful and eye catching manor. The site exists in several languages including Chinese (http://xn--jmrs87b01bgw1a.xn--fiqs8s/) and French (http://modelecv.com/)
The templates have been designed to draw attention to all the key details recruiters most value when evaluating candidates and thus giving them the best chance to distinguish themselves as ideal for the role in question.
The styles of the resumes vary widely in order to be optimized for different positions- creative roles require more creative CV presentation while more strategic roles require their own measured approach. With these templates, individuals can find downloads that are optimized for the kind of industry they want to enter in seconds, and drop their information into the template in minutes for a complete, high quality resume.
A spokesperson for Resume Templates explained, "The templates we have created have been designed to match the expectations of a wide variety of different recruiters across different industries, and to match the attributes required of those working at different levels. For a CEO to have a creative bells and whistles CV would be seen as incongruous, while a minimalist CV will not do people at entry level positions any favors. As such, no matter the level, the industry or the specific job, we are confident we have created the perfect template to meet any job seekers needs, and if it's not available, chances are we're already working on it to make it a reality."
About Resume Templates:
Resume Templates is a new website dedicated to providing the best and most accessible collection of high impact CV templates on the web. The templates are available in word format so that they can be easily edited and filled with each user's own specific details. The site is regularly updated, with new templates constantly in development.
Contact Info:
Name: Joe Bragg
Organization: Brandoutreach
Phone: (415) 632 1664
Source URL: https://marketersmedia.com/resume-templates-launches-to-provide-high-quality-templates-for-job-seekers/38723
For more information, please visit http://resumetemplates.in
Source: MarketersMedia
Release ID: 38723