WODFitters has just announced that they will run two different Prime Day deals for the company's popular stretch resistance bands, which have received over two thousand reviews from Amazon shoppers.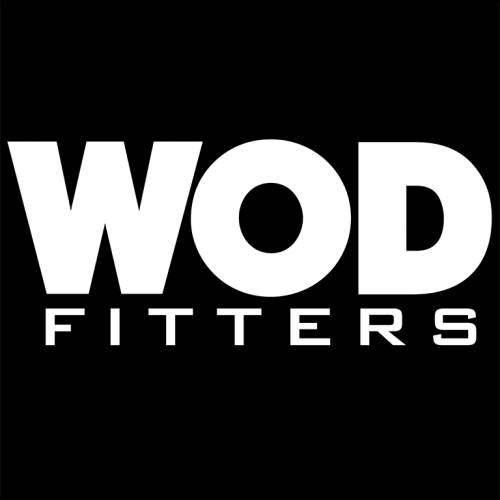 Lorton, VA, USA - July 12, 2019 —
With Amazon Prime Day just around the corner, WODFitters, the brand behind premium mobility and fitness resistance bands, has announced two attractive specials on their popular resistance bands. This promotion will run on Amazon Prime Day, from July 15 to July 16. The brand is also offering a number of other Prime Exclusive Deals during this time.
"We are pleased to announce that we are going to celebrate this year's Amazon Prime Day with two exciting deals for WODFitters Pull-Up Resistance Bands," said a senior spokesperson for the company. "At WODFitters, we are always looking for ways to maximize the shopping experience for our customers, and this is yet another initiative that will help you save on one of our best selling products."
Pull up bands add extra resistance to fitness workouts that not only forces the body to perform harder, but also provides longer lasting results. This accessory is used frequently by men and women while doing pull ups, chin ups, ring dips and muscle ups. These bands can also be used during powerlifting sessions.
WODFitters' exercise bands are made using continuous layers of tough rubber to provide the user's desired level of resilience and sturdiness. The company offers four and five band sets, with each band in a set comprising of different resistance and power levels. Individual bands are also available for purchase, if a set is not preferred.
Thicker bands are more suitable for pull ups, chins ups, bar muscle ups and ring dips, the company says, and powerlifters looking to perform triceps and biceps exercises can use the lighter bands. Thicker bands are also helpful for squats, deadlifts and lower body exercises, says the company.
An impressed customer gave WODFitters' resistance bands a 5 star review, saying:
"I freaking love these bands. I have been using them in conjunction with my free weights and I feel like it's really helped strengthen my tendons. Throw some of these in your suitcase when traveling and you have your own little gym!"
More details about the WODFitters Amazon Prime Day specials and its range of products can be found on the company's website and Amazon storefront.
###
Twitter: https://twitter.com/@wodfitters
Facebook: https://www.facebook.com/wodfitters
LinkedIn: https://www.linkedin.com/company/wodfitters/about>
Instagram: https://instagram.com/wodfitters
Youtube: https://www.youtube.com/channel/UCxOLe9ZW0Q-dRSDFgJtGAUg
About Us: Here at WODFitters, we understand that quality fitness equipment creates quality results. Because we love of health and exercise, we make sure each one of our fitness resistances bands is constructed with the finest elastic material. You'll get the same resistance/support every time. Our products are great for any level of fitness experience, so whether you're just starting out or are a regular workout freak like us, our fitness resistance bands can help you achieve your goals!
Contact Info:
Name: Kat Cseke
Email: Send Email
Organization: WODFitters
Address: , Lorton, VA, 22079, USA
Phone: 703-981-3298
Website: https://www.WODFitters.com
Release ID: 88895959