Cancer Immunotherapy Market is predicting growth at a very high rate in the near futuredue to increasing incidences of different types of cancers.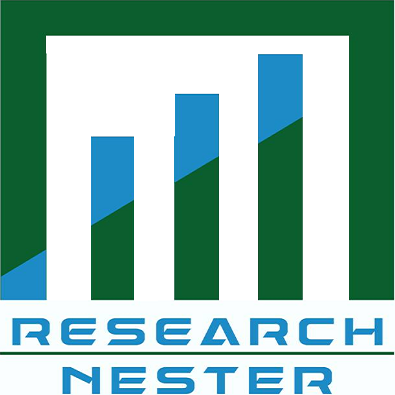 New York, United States - July 12, 2018 /MarketersMedia/ — The global Cancer Immunotherapy Market is segmented by Technology into Monoclonal Antibodies, Cytokines & Immunomodulators and others where Monoclonal antibodies (mAbs) held the largest market share; by Application into Lung Cancer, Breast Cancer, Colorectal Cancer, Melanoma, Prostrate Cancer, Head & Neck Cancer, Leukemia, Gastric Cancer and other cancer types and by End-User into Hospitals, Research Centres and Clinics.
Cancer Immunotherapy Market is predicting growth at a very high rate in the near future due to increasing incidences of different types of cancers. Immunotherapy is more effective than other existing therapies and has fewer side effects. The growing cancer population across the globe is a straight effect of the sinking health standards i.e. rising smoking population and alcohol intake has led to a surge in the number of lung and liver cancers. Such lifestyle changes resulting in an increasing incidence of cancers have consequentially increased the demand for immunotherapeutics in the market.
High Prevalence of Various Cancers:
Cancer is caused due to mutational changes in the body which are caused by a number of forces such as smoking, radiation, viral infection, cancer-causing chemicals (carcinogens), obesity, hormonal changes, chronic inflammation and a lack of exercise or they could be genetic. The surge in cancer rate in the population is also increasing due to environment factors that lead to skin cancer, lack of awareness amongst the population regarding unprotected sex leading HPV are some of the reasons for the rise in cancer incidences. The lowering in the health standards globally is playing a key role in the increasing cancer rates which is eventually resulting in the demand for strategic therapeutic interventions that have lower side-effects compared to traditional methods and thus increasing the growth of global immunotherapy market.
Request Report Sample Here: https://www.researchnester.com/sample-request-1087
Vigorous Research & Development in the Field:
The increasing research and development in the field for enhancing company product portfolio with superior products than their competitors and increasing demand for targeted and personalized medicine have surfaced the way for higher growth and demand globally for cancer immunotherapeutics in the market in the future giving more opportunities to fresh entrants in the market and to align market centric strategies of other stakeholders according to market trends and developments.
The report titled "Global Cancer Immunotherapy Market: Global Demand Analysis & Opportunity Outlook 2027" delivers detailed overview of the global Cancer Immunotherapy in terms of market segmentation by technology, application, end user and by region.
Further, for the in-depth analysis, the report encompasses the industry growth drivers, restraints, supply and demand risk, market attractiveness, BPS analysis and Porter's five force model.
This report also provides the existing competitive scenario of some of the key players of the global can immunotherapy Market which includes company profiling of AstraZeneca, Merck & Co., Novartis, Adaxis Inc, Bristol-Myers Squibb (BMS), Bayer AG, Roche, Eli Lilly and Co., Medtronic Plc., Pfizer Inc. The profiling enfolds key information of the companies which encompasses business overview, products and services, key financials and recent news and developments. On the whole, the report depicts detailed overview of the global cancer immunotherapy market that will help industry consultants, equipment manufacturers, existing players searching for expansion opportunities, new players searching possibilities and other stakeholders to align their market centric strategies according to the ongoing and expected trends in the future.
Buy This Premium Research Here: https://www.researchnester.com/payment/rep-id-1087
About Research Nester:
Research Nester is a leading service provider for strategic market research and consulting. We aim to provide unbiased, unparalleled market insights and industry analysis to help industries, conglomerates and executives to take wise decisions for their future marketing strategy, expansion and investment etc. We believe every business can expand to its new horizon, provided a right guidance at a right time is available through strategic minds. Our out of box thinking helps our clients to take wise decision so as to avoid future uncertainties.
Contact Info:
Name: Ajay Daniel
Email: Send Email
Organization: Research Nester
Phone: +1 646 586 9123
Website: https://www.researchnester.com/reports/cancer-immunotherapy-market/1087
Source URL: https://marketersmedia.com/research-nester-reviews-global-cancer-immunotherapy-market-envisioned-to-grow-at-cagr-of-12-6-by-2027/376708
Source: MarketersMedia
Release ID: 376708