A new video has been launched by Power Health Reno, focusing on fibromyalgia and its treatment options. The clinic prides itself on its high quality service and provides individualized programs.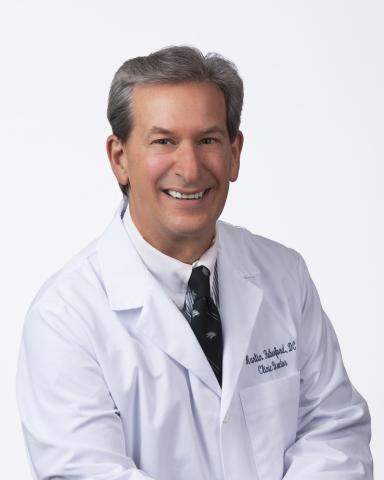 Reno, United States - May 21, 2018 /PressCable/ —
A new video has been launched by Dr. Martin Rutherford, DC, CFMP and Dr. Randall Gates, DC, DACNB, showcasing common concerns about fibromyalgia. It was created to give sufferers more information about the condition, cut through misinformation on the topic and give patients information on the treatment options that are available.
More information can be found at: http://powerhealthreno.com/conditions/fibromyalgia-cutting-through-the-b-s.htm
Power Health Reno provides a wide range of treatment options including chiropractic neurology, functional medicine, and brain based neurological therapy in its state of the art facility.
It prides itself on its high quality service, and works hard to provide people in the local area as well as all over the world with the best treatment options available for a wide range of conditions. These include fibromyalgia, chronic fatigue, peripheral neuropathy, thyroid disorders, and many more.
With its new video, it aims to cut through the misinformation on fibromyalgia and offer detailed insight into the condition, what it means for sufferers, and why it is such a difficult condition to treat.
Dr. Rutherford states: "The name, Fibromyalgia, means pain in the muscles and the fibrous connective tissues (the ligaments and tendons). Pain is the most prominent symptom. It usually affects the entire body, although it may start in one area, such as the neck and shoulders, and spread to other areas over a period of time."
It is a long-term condition that can cause pain for sufferers all over the body, as well as creating an increased sensitivity to pain. What's more, sufferers can experience extreme tiredness, difficulty sleeping, headaches, IBS, and a range of other sometimes seemingly unrelated symptoms.
While the exact cause of fibromyalgia is unknown, it is thought that the condition is created through abnormal levels of certain chemicals in the brain, as well as changes in how the central nervous system processes pain messages.
There is no current cure for the condition, but it can be managed and helped through specific treatments, and lifestyle changes. These can include exercises and relaxation techniques, which the doctors and staff at Power Health can help with.
Interested parties seeking more information can find more about the treatment programs offered by Power Health Reno can get in touch through the URL above.
Contact Info:
Name: Kevin Anderson
Organization: Power Health Reno
Address: 1175 Harvard Way, Reno, Nevada 89502, United States
Phone: +1-775-329-4402
Website: http://powerhealthreno.com
Source: PressCable
Release ID: 348390