Chikara-Reiki-Do is celebrating its 18th year online, and reveals how it defied the closed minds of the Reiki Status Quo. More information can be found at https://www.chikara-reiki-do.com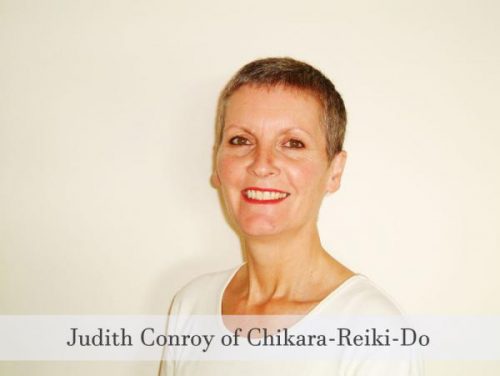 Eyemouth, United Kingdom - March 18, 2018 /PressCable/ —
Chikara-Reiki-Do is now celebrating its 18th successful year online. Which is a huge milestone for the UK-based business, because when they began, back in 2000, almost everyone in the world of Reiki was against them. Many said that their self-attuning process could never work and some even tried stopping them getting their system out to the public altogether.
The business got its start when Co-Founder, Judith Conroy, a Reiki Master and psychic intuitive, began sensing that the energy of Reiki was already actively flowing within her students when she was attuning them in the traditional way she'd been taught. She found it was not being transferred to them, from her, through the hands-on attunement process she was carrying out, which was the accepted belief at the time.
Judith recalls, "This, of course, was one of the biggest challenges the business faced. Getting prospective students to understand and accept this new fact, whilst reassuring them that this really was how the attunement process actually worked, was not an easy thing to do".
She went on to say,"But when we were able to prove that Mikao Usui, the accepted father of modern day Reiki, actually attuned himself to Reiki in this way too, it began to get a whole lot easier, and our method of self-attuning to Reiki was born".
While every business of course faces challenges, some, like Chikara-Reiki-Do are fortunate enough to enjoy real successes, wins and victories too. One such victory came when students were accepted into several different insurance companies offering indemnity insurance, allowing course graduates to open up their own Reiki healing practices.
Judith Conroy says "We're delighted to be celebrating our eighteenth Year Anniversary. I believe the secret to getting this far in business today is constantly being there for our students, helping and supporting them every step of the way".
Chikara-Reiki-Do currently consists of 3 employees and has big plans for the upcoming year. One of their core objectives is to make self-attuning to Reiki, through their system, the number one choice for anyone wishing to become a powerful Reiki Master/Practitioner/Teacher.
Chikara-Reiki-Do would also like to thank friends, customers and all its partners for their well wishes on this happy occasion.
More information on the business can be found at https://www.chikara-reiki-do.com
Contact Info:
Name: Judith Conroy
Email: Send Email
Organization: Chikara-Reiki-Do
Address: The Coach House Netherbyres, Eyemouth, Berwickshire TD14 5SE, United Kingdom
Website: https://www.chikara-reiki-do.com
Source: PressCable
Release ID: 315960