Rangeline awarded wet tapping, line stop & valve inserting contract.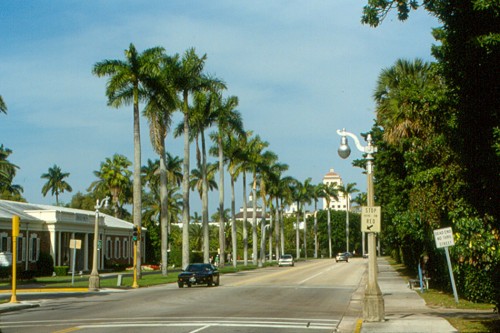 West Palm Beach, FL,, USA - - January 24, 2014 /MarketersMedia/ — Rangeline recently signed a new three year service contract valued over $4 million dollars with Palm Beach County Florida for emergency or routine Wet Tapping, Line Stopping & Valve Inserting service work. With over 20 years of professional services, Rangeline has become a household name for all things wet tapping, line stopping and valve inserting. Rangeline is open to signing with other municipalities to piggy back on this exclusive contract. These towns and cities can take advantage of Rangeline's professional benefits if and when an emergency situation should arise. The citizens of the municipalities will thank you. Rangeline has professional technicians waiting to help in any emergency situation, 24/7, 365 days a year.
What a Rangeline Contract Entails - A Rangeline contract includes wet tapping, valve inserts and line stopping services 24/7. With Rangeline's Wet Tapping service, they offer from 4" up to 48" taps with a variety of different kinds of taping sleeve materials. These can include cast iron, stainless steel and fabricated steel mechanical joint. A contract also includes pre-stressed concrete cylinder pipe or "PCCP" wet taps.
Line stopping is also included in a contract and includes 4" to 54" pipe sizes. These services can be performed on routine maintenance instances or during emergency situations. A line stop contract includes cast iron, PCCP, asbestos cement, ductile iron and PVC pipes.
Rangeline offers a large range of valve inserts from 4 to 12 inches. New valve inserts can offer better control over a system. Their team of professional technicians also can insert these new valves quickly with no interruption to the systems or customers
A contract with Rangeline offers cities and municipalities both a peace of mind that these services can always be done and with the right equipment, materials and set of hands. Systems will always be up and running and energy efficient. They are fully licensed and insured and ready and willing to take on new projects immediately.
For more information on custom fitting tapping or emergency services or information on signing a contract with Rangeline for municipality, visit www.rangeline.com.
About Rangeline Tapping Services:
Rangeline Tapping Services is a Wet/Hot Tapping, Line Stopping and Valve Inserting company that performs their professional services throughout the North American region. They offer high-quality piping solutions and have the ability to execute both emergency projects as well as small or large-scale projects. Rangeline uses the latest state of the art equipment that allows them to work nationwide on projects of any magnitude for any client.
Contact Info:
Name: Gregory J. Foushi
Organization: Rangeline Tapping Services
Phone: 800-346-5971
Source URL: https://marketersmedia.com/rangeline-awarded-wet-tapping-line-stop-valve-inserting-contract-by-palm-beach-county/29646
For more information, please visit http://www.rangeline.com
Source: MarketersMedia
Release ID: 29646