Far infrared sauna company announces additional support for individuals, practitioners and commercial infrared sauna customers, reports RadiantHealthSaunas.com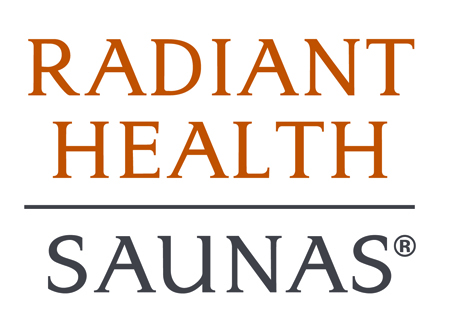 Houston, TX - August 12, 2017 /MarketersMedia/ — According to recent statistics, Houston ranks as the largest city in the Southern United States and the fourth most populated city in the U.S. The diversified Houston economy continues to draw a growing population. With that in mind, Radiant Health Saunas® president, Randy Gomm, recently announced the firm has opened a regional office in Houston, Texas to support infrared sauna sales.
Gomm stated, "We've been providing education and selling far infrared saunas to doctors, health practitioners, spas, yoga studios, health clubs and to individual customers for home use for over 20 years in the U.S. and Canada. Our headquarters is in Vancouver, Canada and it was time for a U.S. presence. Houston is a great city to do that. The additional location helps to expand our educational reach. Our online showroom has worked well and will continue to support the efforts with the new regional office." Click here to visit Radiant Health Sauna's® online showroom.
Gomm explained why infrared saunas are becoming so popular, "Sweating supports the body by removing toxins. We are all exposed to toxins on a daily basis. Unlike a conventional sauna, where the interior air temperature gets quite hot, in a far infrared sauna, the user will sweat profusely at a lower, more comfortable temperature. Most scientific studies on infrared sauna benefits cite the far infrared range of 5-20 microns. Our infrared carbon saunas utilize far infrared technology. We do not promote or sell near infrared saunas, as all the studies I have found support far infrared technology. There are many studies on near infrared using LED and laser lights placed very close to the skin, but nothing I have found supports the use of near infrared technology in saunas."
"My own health recovery story led me to my passion about far infrared saunas. I am a former biologist, a former Canadian firefighter and also spent time as a member of the Whistler Mountain Ski Patrol and Mountain Rescue Team. I ended up having severe muscle and joint pain and was diagnosed with fibromyalgia/chronic fatigue syndrome (CFS). It turned out, I was overloaded with toxins and heavy metals. I spent thousands of dollars and thousands of hours figuring my own way to restore my wellness. I eventually returned to the ski trails to enjoy the activities that I did before. One of the most important tools in my recovery was the far infrared sauna. I was so impressed that I wanted to share the knowledge with the world. I started a company to make one of the best-infrared sauna lines on the market. That was over 20 years ago," said Gomm. To learn more about Randy Gomm's personal story, click here.
"What differentiates Radiant Health Saunas® from the pack," Gomm stated, "is many companies only test the heaters in a lab. EMF (Electromagnetic Fields) come from heaters, wiring, electrical connections, digital displays, light sources and many areas of a sauna. Doesn't it make sense to test the whole sauna and not just heaters? We make sure our whole sauna is very low in EMF with extra shielding and protection. Swedish Standards (TCO) industry guidelines are 2 mG (milligauss) or less EMF. Radiant Health Saunas EMF average 0.3 millgauss at point of body contact which is the lowest we have found in the industry, making it one of the best-infrared saunas on the market. Our whole sauna is also independently tested for VOC's (volatile organic compounds) to make sure there is no off gassing that may contribute to one's toxic load."
"I know from personal experience how important it is for people to have a high-quality sauna that does not add to their toxic load. That was and still is very important to me. I am very passionate about helping people," said Gomm.
About Radiant Health Saunas®:
Doctor recommended, Radiant Health Saunas® is a far infrared sauna line specifically designed for health practitioners, commercial and private in-home use to support wellness with far infrared sauna benefits. Radiant Health Saunas® have been independently tested and have zero VOC's (Volatile Organic Compounds), and very low EMF (Electromagnetic Field) and EMR (Electromagnetic Radiation) levels. Radiant Health Saunas® has offered far infrared saunas for sale in the United States and Canada for over 20 years.
Contact Info:
Name: Randy Gomm
Organization: Radiant Health Saunas®
Phone: 1-888-291-6544
Source URL: https://marketersmedia.com/radiant-health-saunas-expands-reach-with-new-houston-regional-office/228523
For more information, please visit http://www.radianthealthsaunas.com
Source: MarketersMedia
Release ID: 228523