Pyridine Market Report is a professional and in-depth research report on the world's major regional market conditions of the Pyridine Market, focusing on the main regions and the main countries (North America, Europe, South America, Middle East & Africa)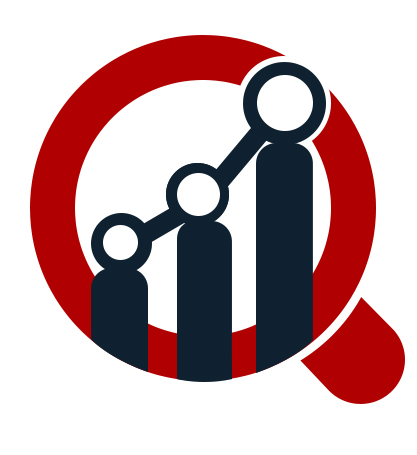 Pune, India - February 14, 2019 /MarketersMedia/ — Global Pyridine Market Information- By Type {(Alpha Picoline, Beta Picoline, Gamma Picoline, 2-Methyl-5-Ethylpyridine (Mep), And Others)}, End Use (Pharmaceutical, Agrochemical, Food & Beverage, Chemicals, And Others) And By Region- Forecast Till 2023)}
Top Players:
Jubilant Life Sciences Ltd. (India), Vertellus Holdings LLC, (Europe), Lonza Group AG (Switzerland), Resonance Specialties Ltd.(India), Shangdong Luba Chemical Co. Ltd (China), Sanonda Group Corp (China), Chang Chun Petrochemical Co. Ltd (China), Koei Chemical Co. Ltd. (Japan), C-Chem Co., Ltd. (Japan), Weifang Sunwin Chemicals Co. Limited (China), and others
Get Premium Sample copy now @ https://www.marketresearchfuture.com/sample_request/3198
Current Market Scenario
Pyridine is a clear liquid with an unpleasant odor. It is simple heterocyclic aromatic compound with structure related to benzene and possess a CH group in the benzene ring replaced by a nitrogen atom. Moreover, the pyridine ring is generally found in many different compounds such as azines, niacin, vitamins, and pyridoxine. Initially, pyridine was derived from coal tar and obtained as a byproduct of coal gasification, but the process was very expensive and inefficient. Currently, pyridine and its derivatives are manufactured synthetically. It is miscible with water and other organic solvents which find extensive use in numerous end use industries such as agrochemical, food & beverage, pharmaceuticals, chemicals, and others.
Top News From Leading Regions:
Asia Pacific region dominated the global Pyridine market in 2016, and is expected to continue the dominance during the forecast period. Due to increase in usage of pyridine and its derivatives in agrochemicals and pharmaceuticals segments in Asia Pacific, the pyridine market in the region is projected to expand at a higher than average over 2016–2023. Asia Pacific is the most profitable region in terms of CAGR and market share in the global pyridine market.
In terms of value, beta picoline derivative of pyridine is anticipated to experience the highest growth rate during the forecast period in the APAC market. The growing applications of pyridine in the pharmaceuticals and agrochemicals sectors has increased the growth of the global pyridine market. In addition, pyridine has been used as a solvent in adhesives, chemicals, intermediates, in production of end user industry such as agrochemicals, food & beverages, and others. Furthermore, rising applications of pyridine in herbicides and pesticides, predicted the growth of the global pyridine market from APAC region.
The major players such as Weifang Sunwin Chemicals Co. Limited in the global pyridine market are uniting with local companies to strengthen their regional presence in this region. Various manufacturers of pyridine & pyridine derivatives such as Shangdong Luba Chemical Co. Ltd and Sanonda Group Corp are focusing this region due to having of huge industrial opportunity in various sector such as in pharmaceutical, food & beverage, agricultural, animal nutritional, oilfield, and others. China, India, Thailand, Japan, and Malaysia are the most important countries to enhancing the growth of pyridine market in this region. In addition, beta picoline derivative of pyridine is estimated to experience noteworthy growth rate over the forecast period due to increasing demand for niacin in this region especially from China, India, japan, and Thailand. It is used in pharmaceutical, cosmetics and in skin care, and in agrochemicals.
On the other hand, the second largest market of pyridine is held by Europe region due to increasing end user industry such as pharmaceutical, food & beverage, and agricultural. Furthermore, North America region comes at third position for global pyridine market, in this region market is driven by increasing demand for pharmaceutical, food & beverage, agricultural, animal nutritional, oilfield, and others. Moreover, Middle East, Latin America and South Africa is an emerging region for pyridine market. This region will play a vital role in the growth of overall pyridine market development
Get Complete Report Summary @ https://www.marketresearchfuture.com/reports/pyridine-market-3198
Segment Analysis:
The global pyridine market has been segmented into derivatives, application, and end user industries. On the basis of technology, the market has been divided into beta picoline, 2-amino pyridine, 4-phenylpropylpyridine, alpha picoline, bispicolylamine, nicotinic acid, pyridine, and others (2--5-Bromo-4-Methyl Pyridine, 3-Acetyl Pyridine, 2-Bromo Pyridine, etc.).
Among all derivatives beta picoline pyridine derivatives is majorly used in the pharmaceutical industry, as it is used in the production of vitamin B3 which is an essential food additive used in energy drinks, nutritional food products, and others. Furthermore, beta picoline is widely used as an intermediate for active regents for herbicides and insecticides in agriculture industry. The second derivative 2-Aminopyridine is an organic compound with the formula H2NC5H4N, which is a transparent solid that is used in the pharmaceutical industry particularly in the production of the drugs piroxicam, tenoxicam, tripelennamine and sulfapyridine.
Whereas, the next pyridine derivative alpha picoline finds wide application as a solvent in chemicals, pharmaceuticals, and food industries. Alpha picoline, also known as 2-Methyl Pyridine which is a clear organic liquid and fully soluble in water, alcohol and ether. It is also applicable in human nutrition, animal nutrition, agrochemical and other industrial sectors, the pharmaceutical industry is expected to show moderate growth over the forecast period. Additionally, alpha picoline also used as the raw material for 2-Vinylpyridine. The next derivative of pyridine is bispicolylamine which is used as ligand in resins for recovery copper and nickel during ore extractions, it is widely used as Intermediates in various chemicals industry. Most significantly nicotinic acid used in pharmaceutical industry, it recovers all lipoproteins during requirement of vitamin.
On the basis of applications, the market has been divided into solvent, intermediate, corrosion inhibition, pesticides, precursor, and others (Latexes, paints, adhesives, etc.).Among all the applications it is highly used as a solvent due to having features such as it can totally soluble in ether, alcohol, water, and benzene. Pyridine is used as a polar, basic, low-reactive solvent in the manufacture of dyes and rubber, textile industry to improve linkage ability of fiber. In small amount, pyridine is added to foods to provide them a bitter flavor, which is approved by the US Food and Drug Administration. On the other hand, in agriculture industry pyridine used as a pesticide to the herbicides paraquat and diquat. Application of pyridine in pesticides observed swift growth particularly, in herbicides, insecticides, and bactericides that had already been developed by some manufactures around the world.
Geographical Analysis:
The report covers brief analysis of geographical regions such as North America, Latin America, Europe, Asia Pacific, and the Middle East & Africa.
Intended Audience:
Pyridine manufacturers
Traders and Distributors of pyridine
Production Process Industries
Potential Investors
Raw Material Suppliers
Nationalized Laboratory
Contact Info:
Name: Abhishek
Email: Send Email
Organization: Market Research Future
Address: Market Research Future Office No. 528, Amanora Chambers Magarpatta Road, Hadapsar, Pune - 411028 Maharashtra, India +1 646 845 9312 Email: sales@marketresearchfuture.com
Phone: +1 646 845 9312
Website: https://www.marketresearchfuture.com/reports/pyridine-market-3198
Source URL: https://marketersmedia.com/pyridine-market-worldwide-global-size-share-emerging-trends-sales-revenue-key-players-analysis-opportunity-assessment-and-regional-forecast-to-2023/482500
Source: MarketersMedia
Release ID: 482500