Profit Confidential's lead contributor and financial expert, Michael Lombardi, warns investors that stock market borrowing has reached an all-time high and a sudden correction could damage investors' portfolios.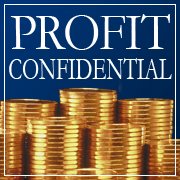 New York, NY,, United States - - November 15, 2013 /MarketersMedia/ — Profit Confidential (www.ProfitConfidential.com), an e-letter by Lombardi Publishing Corporation, a 27-year-old consumer publisher that has served over one million customers in 141 countries, warns that stock market margin (borrowing) has reached an all-time high, which could spell financial trouble for investors if the stock market experiences a sudden correction.
"Increasing margin debt is a reflection of investor sentiment. Investors see the stock market moving up; this gives them more long-term confidence and leads to borrowing more money to use for investing," says lead contributor and financial expert Michael Lombardi. "Today, 48% of investors are bullish towards key stock indices; in June, that number stood at just 32.9%. Investors are getting way too bullish on stocks, which points to lower stock prices." (Source: "Sentiment," American Association of Individual Investors web site; www.aaii.com/files/surveys/sentiment.xls?, last accessed November 11, 2013.)
According to the New York Stock Exchange, investors borrowed a record $401.2 billion against their portfolios in September—a significant increase over the April record of $384.4 billion. On a month-over-month basis, margin debt increased 4.8%, the largest single-month increase since January. By comparison, the S&P 500 gained just three percent. (Source: "Securities market credit ($ in mils.), 2013," NYXdata web site, last accessed November 13, 2013; http://www.nyxdata.com/nysedata/asp/factbook/viewer_edition.asp?mode=tables&key=50&category=8.)
According to Lombardi, this bullishness and eventual correction is a familiar refrain. "You don't have to go very far back to see what happened when the majority of investors turned so bullish," he adds. "Remember 2007? Or the Tech Boom? In both of those situations, investors believed the key stock indices would continue to soar, and those who railed against it were ridiculed. The reality is that the risks on key stock indices continue to increase, and as this market gets higher, one questions how bad the market sell-off is going to be when it finally hits."
According to Lombardi, should the stock market suddenly experience a correction, investors who have been buying stocks with borrowed money will need to sell their holdings at a loss to meet margin requirements. Unfortunately, investors who are forced to sell can further exaggerate moves to the downside.
"While timing the market is impossible from simply looking at margin debt, it is an additional warning sign," he concludes. "Key stock indices have moved higher on very weak fundamentals, and the higher they go, the bigger the market sell-off is going to be." Lombardi remains very cautious and suggests investors be aware of further shifts in investor sentiment."
About Lombardi Publishing Corporation:
Founded in 1986, Lombardi Publishing Corporation, which has served over one million customers in 141 countries, is one of the largest consumer information publishers in the world. For more information on Lombardi Publishing Corporation and Profit Confidential, visit www.lombardipublishing.com.
Contact Info:
Name: Wendy Potter
Email: Send Email
Organization: Lombardi Publishing Corporation
Address: 350 5th Avenue, 59th Floor, New York, NY 10118
Phone: 905 856 2022
Website: http://www.profitconfidential.com/
Source URL: https://marketersmedia.com/profit-confidential-warns-stock-market-borrowing-at-all-time-high-correction-risky/26090
Source: MarketersMedia
Release ID: 26090