Profit Confidential's Michael Lombardi details why, despite banks' bearish outlook, a gold supply shortage will increase the metal's price this year.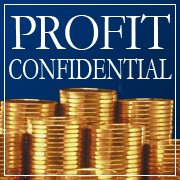 New York,, United States - - January 10, 2014 /MarketersMedia/ — Profit Confidential (www.ProfitConfidential.com), an e-letter published by Lombardi Publishing Corporation, a 28-year-old consumer publisher that has served over one million customers in 141 countries, warns that despite a bearish outlook from banks, a supply shortage of gold will drive prices higher in 2014.
"While banks generally don't weigh in on gold prices, they've been quite vocal about the precious metal in the early stages of 2014—and have turned outright negative," says lead contributor and financial expert Michael Lombardi.
A forecast from Bank of America Merrill Lynch expects gold to drop to $1,100 per ounce and UBS AG predicts it to trade for as low as $1,200 an ounce. Meanwhile, a research paper by the Canadian Imperial Bank of Commerce projects gold prices to fall near $1,000 an ounce in 2014. (Sources: Buchanan, P., "Commodities: Warmer Growth to Heat Up Resources Next Year," CIBC web site, December 2, 2013; "2014 Market Outlook: BofA Merrill Lynch Global Research Calls for U.S.-Led Red, White and Bull Market in Year Ahead," Bank of America web site, December 10, 2013; Kollmeyer, B., "UBS cuts 2014 forecast for gold and silver," MarketWatch, December 3, 2013.)
"Frankly, these banks are far too bearish on gold and are completely ignoring the fact that the demand for physical gold bullion is increasing," Lombardi explains. "They also neglect to take into consideration that lower gold bullion prices temper supply."
Lombardi says that while 2014 is less than a month old, demand for gold bullion is already high in China, where premiums have increased 100% to $20.00 an ounce in less than a week. Demand for gold bullion also could increase significantly in the coming weeks, as the country approaches Chinese New Year. (Source: Chinese Gold Demand Strong At Start Of 2014," Forbes web site, January 7, 2014.)
He continues by adding that in 2013, the Indian government imposed three duty hikes on the importation of gold bullion into the country; by early December, the gold duties topped $160.00 an ounce. Now there is talk of cutting the duties, which could push demand for gold bullion up in India once again. (Source: Kumar, M., "India considers easing gold import curbs - govt sources," Reuters web site, January 6, 2014.)
"The demand for gold bullion is extremely high in other parts of the world. The U.K.'s Royal Mint said it has already run out of its 2014 Sovereign gold coins due to exceptional demand," Lombardi observes. "And it shows no signs of abating: other mints around the world, including the Perth Mint in Australia and the U.S. Mint, reported massive increases in the sale of gold bullion coins in 2013." (Source: Larkin, N., "U.K. Royal Mint Runs Out of Sovereign Gold Coins on Demand," Bloomberg.com, January 8, 2014.)
"The negativity towards gold bullion prices is extreme. There are a number of factors at work that will support gold prices in 2014. First, consumers are buying gold-related items at a record pace. Second, the world central banks are net buyers of gold bullion now. Third, the lower gold prices have resulted in marginally profitable gold mines being closed, hampering supply. And fourth, pessimism reigns in the gold pits," Lombardi adds. "The old adage has it that the market usually goes against what the majority expect, and right now the majority thinks gold bullion prices are headed lower."
"From a long-term perspective, the reasons to be bullish on gold bullion remain the same," he concludes. "The opportunity with the best possible return will be in the senior gold miners, which are currently producing the precious metal at a profit. The miners saw their stock prices punished all of last year and are trading at deep discounts to historical gold stock valuations."
Founded in 1986, Lombardi Publishing Corporation, which has served over one million customers in 141 countries, is one of the largest consumer information publishers in the world. For more information on Lombardi Publishing Corporation and Profit Confidential, visit www.lombardipublishing.com.
Contact Info:
Name: Wendy Potter
Organization: Lombardi Publishing Corporation
Address: 350 5th Avenue, 59th Floor, New York, NY 10118
Phone: 905 856 2022
Source URL: https://marketersmedia.com/profit-confidential-warns-shortage-to-raise-gold-prices-despite-banks-bearish-outlook/30610
For more information, please visit http://www.profitconfidential.com/
Source: MarketersMedia
Release ID: 30610