We take a look at the best destinations for the free agents that are left after the initial free agency frenzy. Where could the top names go? Read here!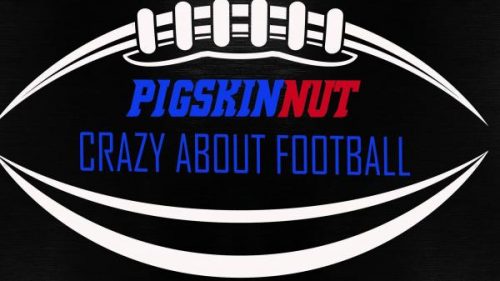 Marlboro Township, United States - March 19, 2020 /PressCable/ —
With the NFL season officially underway and many teams already making big free-agent signings, most of the biggest names have already found their new home or have returned to their team on a new deal. While the dust has barely settled on the first wave of free agents, there are still a number of high-profile players that have yet to get a new deal or sign with a new organization.
We'll take a look at some of the bigger names that remain unsigned and what team makes the most sense for them in the 2020 season.
Jadeveon Clowney
Clowney was traded to the Seattle Seahawks early last season and had a quality year in the Pacific Northwest. When the season was over for Seattle, the biggest question that surrounded the team was whether Clowney was going to return on a long-term deal or not. As of now, Clowney remains unsigned and Seattle has made some moves that may point to him playing elsewhere in 2020.
The team re-signed defensive lineman Jarran Reed to a new deal and brought back Bruce Irvin after he bounced around the league. With Clowney reportedly asking for nearly $20 million per season, he may have priced himself out of Seattle. A couple of teams that could make sense for Clowney are out of the AFC East. The Dolphins and Jets both have enough cap space to make a deal for Clowney work and with Tom Brady officially leaving the division, teams are loading up to be the next powerhouse.
Possible Destinations: Jets, Dolphins, Colts
Logan Ryan
Logan Ryan had a great year in 2019 with the Tennessee Titans. He had a quiet year, but he was quietly one of the most effective cornerbacks in football and helped the Titans defense get deep into the playoffs. Ryan is hitting free agency after recording 4 interceptions and 4.5 sacks for the Titans. At 29 years old, Ryan is on the older end of the free-agent cornerbacks.
Ryan could still return to Tennessee, but with free agents like Chris Harris, Jr., who will be 31 this year, getting just over $10 million a year, Ryan may be a hot commodity in the free-agent market. Teams like Philadelphia, Denver, and Washington could be in the market for someone like Ryan, but it would have to be a scheme-specific fit.
Possible Destinations: Titans, Broncos, Eagles
Jameis Winston
The most famous, or infamous, name from last year's NFL season was Jameis Winston. While Winston led the league in passing yards and threw for over 30 touchdowns, Winston also threw for 30 interceptions, becoming the first player in league history to be in the "30-30 Club". With the market for starting quarterbacks being extremely thin and the Bears trading for Nick Foles, Winston suddenly finds himself in a predicament, due to the Buccaneers signing Tom Brady. He also could want nearly $30 million per season, which poses another issue.
The fact is that there really aren't a ton of teams in the NFL that are absolutely dying for a quarterback. Sure, the Chargers and Patriots let their veteran quarterbacks go, but it remains a mystery what they plan to do in 2020. The Chargers are reportedly "comfortable" with keeping Tyrod Taylor on as their starting quarterback and the Patriots remain a mystery. However, there are some teams that could be in the run for Winston's services on a short-term deal. In the end, the Dolphins are the only team in the league at this time that could both afford Winston's demands and could use the upgrade at quarterback.
Possible Destinations: Dolphins, Chargers, Jaguars
Shelby Harris
Shelby Harris was a reclamation project turned star for the Denver Broncos for the last three seasons. Harris had a good year with the Broncos in 2019, leading the league in batted passes by a defensive lineman, but he struggled to consistently get pressure in Vic Fangio's defense. Now, Denver has let Harris walk in free agency and has yet to garner any real attention from around the league.
In the right defensive system, Harris could provide a quality role. He plays fairly well against the run when not tasked with multiple gap responsibilities. The Jacksonville Jaguars are a team that could take a run at Harris, as Marcell Dareus is a free agent and the team just traded Calais Campbell to Baltimore. Another team that could benefit from Harris' talents is another AFC South team, the Houston Texans. Harris does have some ability to push the pocket, which could make J.J. Watt's job that much easier.
Possible Destinations: Jaguars, Texans, Titans
Andrus Peat
Andrus Peat has had an interesting path in the NFL, coming in as a tackle and moving inside to guard. He's been heralded as one of the best offensive linemen in the NFC at times, but he's been inconsistent as of late and his play has tailed off in the last couple of years. At 26 years old, though, Peat's best years are certainly not past him. He could be a cheaper option for some team that could use the versatility.
There are a few teams that could make sense for Peat, specifically one that resides within the same division as the Saints. The Buccaneers are a team with a lot of cap space and a need to protect their new quarterback. With several good up-and-coming linemen already on Tampa Bay, bringing in Peat could provide them with a veteran presence, even though he's only 26. Cincinnati is another team that could make sense for Peat. The team released veteran lineman Cordy Glenn and could use Peat as a stepping stone for their next lineman. The Lions are the other team that could make quite a bit of sense, as they are in need of a right guard after letting Graham Glasgow walk in free agency.
Possible Destinations: Buccaneers, Bengals, Lions
Contact Info:
Name: Steve Fischkin
Email: Send Email
Organization: PigskinNut
Address: 13 Freneau Drive, Marlboro Township, NJ 07751, United States
Website: https://pigskinnut.com
Source: PressCable
Release ID: 88950355