While some people claim that flying has become more and more expensive, others say that flying has never been cheaper.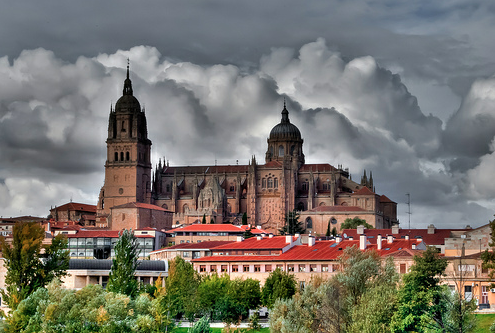 December 4, 2012 /MarketersMedia/ — Opinions on airfare prices frequently contradict each other, and according to the popular travel blog, "As We Travel", the reasons for this are that many people simply don't know when and how to look for airline tickets.
"... the price of your airline ticket depends very much on the dates you choose to travel - people who say that flying has become more expensive, are really just booking those tickets on expensive dates …" says Sofia von Porat, editor of "As We Travel".
According to the travel blog, the difference between the most expensive days and the cheapest days to fly often differ by several hundred Euro, and that on a plane with 150 seats, there could be 50 different prices.
The travel blog says that the cheapest days to fly are on Tuesdays, Wednesdays and Saturdays, while Fridays and Sundays are the most expensive days to fly.
But Sofia von Porat also states that it doesn't only depend on when people travel, but also which day travelers book their airline tickets:
"... although it isn't always this case, we have often found that the cheapest days to buy your ticket is on Tuesdays, but more importantly, it's about how far in advance you book - booking too far in advance or too close to the date will often end up costing more ..."
She says that "last minute tickets" prices don't actually apply for airlines that leave the same day or one day ahead, but rather a few weeks.
According to the travel blog the best time to buy airline tickets is about 6 weeks before a trip.
"As We Travel" states that while the cheapest days to fly are important, some great deals can be found by choosing to fly out very early or very late.
"... catching a flight at 6am often means that you have to wake up at 3am, something most people aren't willing to do. If that doesn't bother you, then you will find that the cheapest days to fly doesn't matter as much as the cheapest time of the day ..." says Nathan Schacherer, founder of "As We Travel".
Nathan also says that browsing the web for cheap tickets early in the morning will give better deals than in the afternoon, as by then the best deals have already been taken.
About: "As We Travel" is a comprehensive travel site for anyone who enjoys traveling - from first-time travelers, to well-seasoned travel enthusiasts, As We Travel is full of the latest travel advice, clutter-free city guides, and HD travel videos from around the world.
For more information, visit: http://www.aswetravel.com
Contact Info:
Organization: AsWeTravel
Phone: +46737632706
Website: http://www.aswetravel.com/
Source URL: https://marketersmedia.com/popular-travel-blog-reveals-the-cheapest-days-to-fly/911
Source: MarketersMedia
Release ID: 911