The global platelets-rich plasma market size at $220 million as of 2018. Furthermore, the market is projected to grow at a CAGR of 12.32% during the forecast period 2019-2025.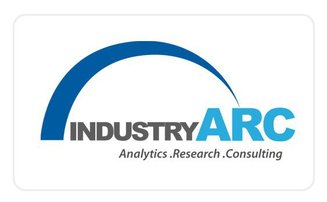 Hyderabad, India - July 19, 2019 /MarketersMedia/ — Growing geriatric population, rising considerations towards the safety of the human health, increasing governmental funding, rise in adoption about platelets-rich plasma therapies, and increasing percentage of orthopedic and sports injuries are some of the drivers boosting the demand of platelets-rich plasma market, as per the findings of a business intelligence study from IndustryARC. The report has evaluated the global platelets-rich plasma market size at $220 million as of 2018. Furthermore, the market is projected to grow at a CAGR of 12.32% during the forecast period 2019-2025.
The report is titled "Platelets-Rich Plasma (PRP) Market: By Type (Leukocyte-Rich PRP, Pure PRP and Others); By Source (Homologus PRP and Others); By Growth Factor Molecule (Platelet-derived growth factor and Others); By Application (General Surgery, Neurosurgery and Others); By Geography - Forecast(2018 - 2023)." It encompasses key aspects of the market including market drivers, market value chain, restraints, growth indicators, market trends, challenges, future outlook, and market insights. This report covers platelets-rich plasma market Size by type and applications, platelets-rich plasma market share by top 5 companies and also the market share by start-ups during the forecast period.
View Full Table of Contents of Platelets-Rich Plasma Market:
https://www.industryarc.com/Report/18338/platelets-rich-plasma-prp-market.html
Platelets-Rich Plasma Market: Leading Segments
North America constitute a major share of 38% in the PRP market in 2018. Rising number of cosmetic surgeries, rising medical and healthcare industries, rising consciousness among patient population, widening PRP applications in therapeutics, sanctioning of new devices by US FDA, PRP potential assistance in providing enhanced management of various orthopedic issues are some vital factors that have rendered North America with the maximum demand share in platelets-rich plasma market.
PRP is an autologous conditioned plasma and PRP market is segregated into different types, namely leukocyte-rich PRP, pure PRP, leukocyte reduced PRP (P-PRP), PRP gel and pure platelet-rich fibrin. Based on application, PRP market is segmented into orthopedic surgery, cosmetic surgery, general surgery, neurosurgery, cardiothoracic surgery and ophthalmology. Furthermore, PRP is extensively used in orthopedic surgeries such as total hip replacement, total knee replacement, scoliosis repair, rotator cuff, and many more. Therefore, orthopedic segment is anticipated to register fastest growth with a CAGR of 25% through 2025.
Platelets-Rich Plasma (PRP) Market Disruptive Trends
Ultrasound guided injections:
According to the World Health Organization, musculoskeletal injuries cause severe long-term pain and physical disability. Ultrasound guided injections of PRP accelerate the healing process. It is the most effective method for guiding the puncture of soft tissues and providing sufficient data about the injury.
Solving Issues of Dental Industry
The aim of the patient undergoing periodontal regenerative surgery, is to maintain and preserve natural dentition for their lifetime and achieve prompt wound healing and regeneration of the periodontal unit. The aforementioned demands from the patients are met by platelets-rich plasma as it is enriched with a concentrated suspension of growth factors.
Periapical Inflammatory Lesion Treatment
Optimal healing and bone regeneration are the major concerns for patients undergoing periapical surgery. PRP consist of thrombocyte concentrates and high amounts of growth factors (GFs), such as platelet derived growth factor (PDGF), insulin-like growth factor (IGF-I) and transforming growth factor (TGF-beta). These concentrates and GFs are important for wound healing and bone regeneration and thereby PRP is gaining demand as it facilitates optimal healing and bone regeneration.
Talk to one of our sales representative about the full report by providing your details in the link below:
https://www.industryarc.com/support.php?id=18338
Platelets-Rich Plasma (PRP) Market: Competitive Landscape
Key companies holding majority shares in the global PRP market are DePuySynthes, Exactech, Inc., EmCyte Corporation, T-Biotechnology (T-LAB), ISTO Biologics, esca Therapeutics, Inc., Terumo BCT, Inc., GlofinnOy, Zimmer Biomet, Arthrex, Inc.,
Related Reports:
A. Platelet Aggregation Devices Market
https://www.industryarc.com/Research/Platelet-Aggregation-Devices-Market-Research-505657
B. Global Regenerative Medicine Market
http://www.industryarcblog.com/regenerative-medicine-market/
About IndustryARC:
IndustryARC primarily focuses on Cutting Edge Technologies and Newer Applications market research. Our Custom Research Services are designed to provide insights on the constant flux in the global supply-demand gap of markets. Our strong team of analysts enables us to meet the client research needs at a rapid speed, with a variety of options for your business. Any other custom requirements can be discussed with our team, drop an e-mail to sales@industryarc.com to discuss more about our consulting services.
Contact Info:
Name: Venkat Reddy
Email: Send Email
Organization: IndustryARC
Phone: +1-614-588-8538
Website: https://www.industryarc.com/Domain/8/lifesciences-healthcare-market-research.html
Source URL: https://marketersmedia.com/platelets-rich-plasma-market-demand-fueled-by-thriving-medical-sector/88898882
Source: MarketersMedia
Release ID: 88898882