Upper West Side, New York-based clinic Liondale Medical has launched PRP platelet rich plasma hair regeneration treatments. The clinic specializes in hair regeneration and other preventative treatments for men and women.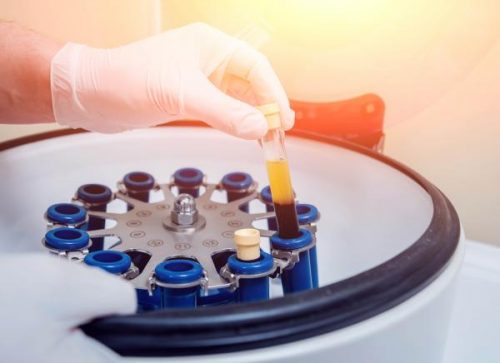 New York, United States - March 16, 2019 /PressCable/ —
New York City-based clinic Liondale Medical has launched platelet rich plasma hair restoration treatments. The clinic specializes in preventative medical practices for men and women.
More information can be found here: http://liondalemedical.com/hair-loss-new-york-city
The clinic now offers hair restoration procedures focusing on platelet plasma rich treatments. Platelet rich plasma is concentrated blood plasma containing three to five times the number of platelets in regular blood as well as growth factors that aid in potential hair growth.
Often, the clinic will use a combination of treatments for hair regeneration like platelet rich plasma combined with regenerative cellular medicine directly applied to the scalp. Regenerative cellular medicine is thought to have the ability to restore and repair tissue and joints. Combined with PRP, it can be especially effective in stimulating hair follicles and regrowth.
Learn more about the PRP hair regrowth procedure by viewing this video: https://www.youtube.com/watch?v=0J9Zi8HE870
Another hair replacement technique offered by the clinic is hormone replacement therapy. Hormone imbalances are quite common and can be caused by excess caffeine levels, high levels of stress, lack of sleep, poor diet and exposure to harmful chemicals like pesticides. Hormone replacement therapy can be an effective way to regenerate hair loss caused by hormone imbalances.
The clinic offers a wide range of other procedures including micro needling, laser skin care, blue peels, dermal fillers and more. Common treatments for men include testosterone therapies and human chorionic gonadotropin. Treatments for women include menopause and estrogen therapies.
The clinic has received many positive reviews for their work, including this online testimonial reading, "My health issues were beyond difficult. My autoimmune system was breaking down and I was developing several autoimmune diseases one after the other. He dealt with each one separately and together. No one ever did that."
The clinic's resident specialist Dr. Lionel Bisson has been practicing for over 20 years and is a highly skilled physician with a wide range of medical knowledge. Interested parties can find more information and book a consultation at the link above.
Contact Info:
Name: Dr. Lionel Bissoon
Organization: Liondale Medical
Address: 10 West 74th Street Suite 1, New York, NY 10023, United States
Phone: +1-212-579-9136
Website: http://liondalemedical.com/
Source: PressCable
Release ID: 492963