In response to customer demand, Photoframesonline.co.uk have added over 400 different designs to their range.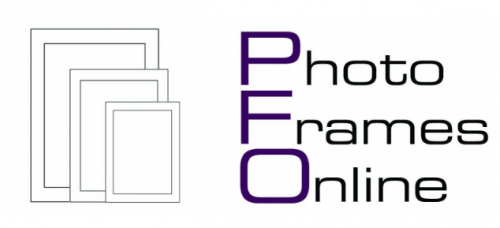 Telford, United Kingdom - November 9, 2018 / / — Online frame store Photoframesonline.co.uk have, in response to requests from customers, added over 400 new designs to their range. These additions further the company's portfolio and expand the brand's scope significantly.
The range may come as a surprise to those with prior knowledge of Photo Frames Online. The brand initially established their reputation with their range of personalised photo frames, with a vast array of options - including 'godmother photo frames', 'Christmas photo frames', 'Dog and Cat photo frames' and many more besides - that guaranteed all customers could find the perfect frame for their individual requirements. By expanding on this solid foundation with their new designs, the company hope that customers can truly come to see their online store as a one-stop shop for all of their photo frame needs.
As one would expect from a brand famed for providing a depth of options to their customers, the new range from Photo Frames Online is comprehensive. The frames are divided into a number of categories in order to ensure maximum customer convenience when using their online store.
Customers are able to sort options by size, with a number of choices available, ranging from 2.5x3.5 inches through to 8x10 inches. Alternatively, customers can sort the products by material; the brand offer standard wooden and glass frames, as well as more esoteric metal and silver plated options.
In addition to the options above, customers are also able to view a 'special' range of frames. These frames are some of the most unique frames on the market, with diamante and shell options likely to be well-received by new and existing customers alike.
Finally, the new range also incorporates frames that are capable of displaying more than one image at a time, with double-photo and multi-aperture frames rounding out Photo Frames Online new offering.
As a further demonstration of their commitment to customer experience, the company tries to ensure that all frames are delivered within two days - those that fall outside of this remit are detailed on the individual product pages. The brand hopes that their combination of a well-designed, intuitive website and dedication to customers will continue to serve them well as they venture into a new section of the market.
For more information regarding Photo Frames Online, please contact:
Website: photoframesonline.co.uk
Name: Tony Luck
Email: info@photoframesonline.co.uk
Telephone: 7542944844
Address: 21 Bufton Lane, Telford
Contact Info:
Name: Tony Luck
Email: Send Email
Organization: Photo Frames Online
Address: 21 Bufton Lane, Telford
Phone: 7542944844
Website: http://photoframesonline.co.uk
Source:
Release ID: 440951