Pham10decor offers a range of canvas paintings and wall clocks in Hochiminh city along with free sample designs upon request.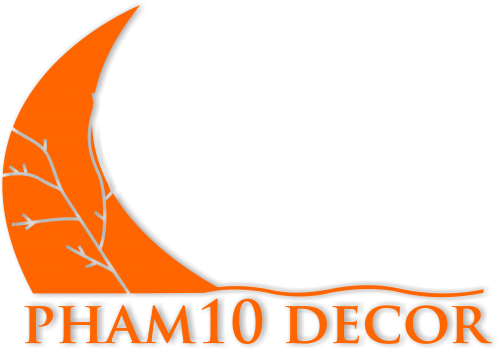 Hochiminh, Vietnam - December 31, 2019 / / — While the entire world is busy planning the New year festivities, Pham10 Decor is busy providing the best range of canvas paintings and wall clocks in Hochiminh city.
Right from dining room murals and living room murals to bedroom murals and bathroom murals, the company specializes in the production of a variety of interior decorative wall paintings. According to the company, wall clocks and paintings are not just an essential part of interior design, but also a medium to make your living space look more colorful, vibrant, and luxurious. Hence, the company and its team aim at providing the best assortment of interior decor products for both individuals and corporates.
Apart from accentuating the beauty of your home, the canvas wall print serves as a meaningful gift for your near and dear ones. They can be wooden or frameless and are available in different designs and patterns, like motivational quotes, flower designs, modern art, leaf patterns, animal paintings, cute drawings for babies' rooms, etc.
The pictures of flowers and hanging leaves on the wall follow a minimalistic and simple design, which retains the beauty and sophistication of beautiful landscape painting by Pham10Decor.
According to the company, flower-wall murals are becoming highly popular these days. These flower paintings bring the natural beauty of flowers in the room, making space look more striking than ever. Feng shui flower paintings are another popular choice that brings peace and wealth to the homeowners.
The wall clocks, on the other hand, come with a diverse range of features, like falling impact moisture-proof, waterproof, easy to clean, and different designs. Further, the clocks are made of Fomex + PPT plastic material that prevents them from fading.
Also, these paintings and wall clocks make a perfect gift from an employer to his employees. These products are personalized with logo information of businesses, organizations, or schools at Pham10Decor's workshop. The company also provides consultation along with free sample design upon request.
To ensure maximum satisfaction to the customers, the company also provides the wall clocks and canvas paintings with a warranty of up to 24 months and up to 12 months, respectively. With a large factory in Ho Chi Minh City, Pham10Decor fulfills bulk gift orders for customers, who are businesses, large organizations, companies, and individuals.
About The Company
Pham10decor is an Interior decoration brand that specializes in providing canvas wall print and wall clock in Hochiminh city. The paintings are generally available with meaningful quotes that help in increasing the motivation of employees at work. Be it landscape canvases, living room wall paintings, art clock flowers, or beautiful business gifts, the company excels in providing all types of decor products. All the products offered by the company are packed in well-designed boxes that represent a unique, youthful, and eye-catching style.
Contact Details:
Facebook: https://www.facebook.com/pham10decor/
Twitter: https://twitter.com/ttntpham10decor
Reddit: https://www.reddit.com/user/Pham10Decor
Linkedin: https://www.linkedin.com/company/pham10decor
Tumblr: https://www.tumblr.com/blog/pham10decor
Contact Info:
Name: Emily Samson
Email: Send Email
Organization: Pham10decor
Address: 206/4 Su Van Hanh, Ward 2, District 10, Ho Chi Minh City
Phone: +84 968898622
Website: http://pham10decor.com/
Source:
Release ID: 88941114