Petraco is one of the oldest independent trading companies in the World, priding itself on great expertise and strong connection with its customers.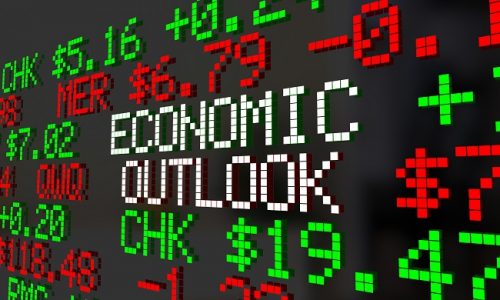 Lugano , Switzerland - December 22, 2020 /MarketersMedia/ — PetracoOil and gas companies have taken a hit this year with the significant reduction in oil demand and consumption following the Covid-19 pandemic restrictions. The International Energy Agency recently stated it did not expect global consumption to exceed 100m barrels a day next year, a significantly lower amount than originally predicted. Although newly developed vaccines are paving the way for what will hopefully be a quick recovery, a long road ahead remains with respect to oil and gas demand. When considering jet fuel alone, one can reasonably expect governments to keep several travel restrictions in place for a few months to come. This in turn is likely to continue impacting both air and road travel, with much lower demand for jet, diesel and gasoline. This is all inherently linked to the demand for crude oil, from which all of these products are derived. Fuelled by the optimism surrounding a vaccine and increased economic activity, Brent has been hovering around $50 a barrel. This however needs to be contextualised across a difficult Christmas period, where the majority of European countries have introduced strict government policies restricting movement and social gatherings over the holidays.
Despite crude outlook looking uncertain, OPEC production rose to a seven-month high in November, climbing by over 800,000 barrels per day from October, largely due to growing Libyan output. OPEC+ nations further agreed on 3 December to increase their collective output for February, March and April on a monthly basis. OPEC+ ministers are to meet next on January 4 2021. The new monthly meeting approach appears to indicate a cautious determination by OPEC+ to engage in more accurate and weighted decisions considering global crude production on a step-by-step basis.
Yet although 2020 has undoubtedly been a tough year for oil producers who have been forced to engage in aggressive cost-cutting to improve their bottom line, commodities trading houses have benefitted greatly from this year's market volatility. Long-standing trading houses such as Vitol, Trafigura, Petraco and Gunvor are likely to have enjoyed the contango market structure largely present throughout 2020. Contango refers to a situation where the futures price of a commodity is higher than the spot price. Contango usually occurs when an asset price is expected to rise over time, resulting in an upward sloping forward curve. Advance traders are thus able to utilise arbitrage and other paper properties to benefit from contango. This is the opposite to a backwardated market structure, present far more frequently than contango, during which futures commodities prices are lower than prompt ones. As during 2020 oil prices reached historical lows, this in turn paved the way for a contango structure.
The current pandemic and global political situation is thus likely to create more volatility in 2021. When asked for comment however, a spokesperson for commodity trading house Petraco stated 'it is impossible to state with precision where oil prices will be next year, but it is more likely than not that the latter half of 2021 will see some improvement in economic activity and with that higher oil prices'.
Contact Info:
Name: Luca Bianchi - Head of Public Relations
Email: Send Email
Organization: Petraco Oil Company SA
Address: Via Nassa 29, CH-6900 Lugano, Switzerland
Phone: +41919116010
Website: http://www.petraco-oil.com
Source URL: https://marketersmedia.com/petraco-about-traders-traders-hopeful-during-uncertain-economic-outlook/88990896
Source: MarketersMedia
Release ID: 88990896