Angies Secret Garden Personal Chef Service announced the availability of their new Personal Chef Service with Free Initial Nutrition Consultation Service. Visit - https://angiessecretgarden.com.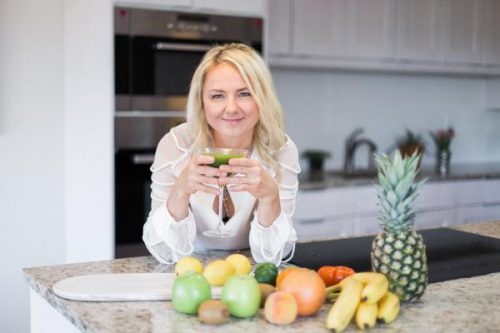 Boulder, United States - August 21, 2019 /PressCable/ —
Customers looking for a reliable Personal Chef Service that includes a free Initial Nutrition Consultation will be pleased to discover Angie's Secret Garden Personal Chef Service. Today Angie Spuzak, Owner / Chef at Angies Secret Garden Personal Chef Service released details of the new Personal Chef Service which includes a free Initial Nutrition Consultation.
The Personal Chef Service with Free Initial Nutrition Consultation is designed to appeal specifically to Professionals who have good intentions, but find the extra time required to cook healthy meals too restrictive. For these individuals, and their families, we provide the following:
Nutrition Consulting – This feature was included because a personal chef provides convenient healthy meals but many clients want to explore more specific benefits. These include weight loss and other health targeted health benefits, depending on an individuals ideal nutritional needs using scientific analysis (blood testing etc). We can provide not only the convenience of delicious delivered meals but also a nutritional profile based on your bodies specific needs. This is great news for the consumer as not having to worry about cooking frees up alot of time, which helps reduce stress. This in itself is health enhancing, but discovering your bodies specific needs through a nutrition analysis can help take these benefits to another level entirely. Weight loss, increased overall energy and clarity are typical side effects..
Fresh Prepared Meals Delivered To Your Door – This was made part of the service, as busy professionals typically eat out and suffer sub-optimal ingredients used by most restaurants. We provide fresh organic and thoughtfully crafted menu plans that are custom fitted to an individuals health goals, not just the goal of a satisfying meal. Customers who invest in the service should enjoy this feature because we are constantly sabotaging our desire for more vitality and overall health, or we are constantly feeding it. Setting the stage for automated good health, by having the healthier options delivered to your door, makes success assured!.
Private Party Cook – Angies Secret Garden Personal Chef Service specializes in delicious cuisine that is prepared with the healthiest alternatives so you can entertain your friends, family, co-workers or clients without feeding them foods that will leave them feeling over-full, tired or depleted. We enjoy preparing food for our weekly clients, but it is also really satisfying to be present so we can witness people savoring our dishes in person. It is just a rewarding experience every time!. Customers of the Personal Chef Service with Free Initial Nutrition Consultation Service will likely appreciate this because food being prepared live by a chef is a great way to make your company feel immensely valued and entertained. Everyone loves being served delicious new foods, particularly in the comfort of a friends home or other comfortable venue. .
Angie Spuzak, when asked about the Personal Chef Service with Free Initial Nutrition Consultation Service said:
"I've been providing Personal Chef, Catering and Private Party Chef services in the Boulder area since 2011. I started showing an interest in cooking when I was only 8 and have loved it ever since. Prior to 2011 I owned and operated several cafe's and a restaurant in Sedona, AZ. I look forward to serving you."
This is the latest offering from Angies Secret Garden Personal Chef Service and Angie Spuzak is particularly excited about this launch because 'while I love cooking and seeing people enjoy new exciting flavors, I also want to help people experience the power of food to create positive change in their lives. We are so locked into our routines and, frequently, into bad habits that lead to a cumulative stress on our systems. The consistency that my healthy meal planning and delivery service, in addition to nutrition analysis, can really lead to long term positive results such as weight loss, better health, and higher energy levels. I love to be a part of this process.'.
Those interested in learning more about Angie Spuzak's Personal Chef Service with Free Initial Nutrition Consultation Service can do so on the website at https://angiessecretgarden.com
Contact Info:
Name: Angie Spuzak
Email: Send Email
Organization: Angies Secret Garden Personal Chef Service
Address: 1629 Norwood Ave , CO 80304, Boulder, Colorado 80304, United States
Phone: +1-720-442-1081
Website: https://angiessecretgarden.com
Source: PressCable
Release ID: 88910132