Alyasa-Gk's "Perfectly Flawed" Rock/Rap Album will be streaming, September 16, 2019 >> http://bit.ly/Perfectly-Flawed >> "Perfectly Flawed" introduces you to crazy guitar riffs & wild grooves!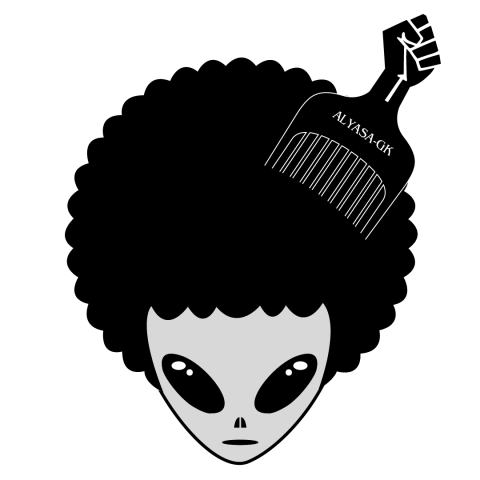 Toronto, Canada - September 12, 2019 /PressCable/ —
Alyasa-GK is an independent hip hop, rock artist and musician from Toronto, Ontario, Canada. His unique genre mixing sound is combined with his artwork to share stories about life and the many twist and turns which unfolds along the way. Alyasa-GK originally started studying music at an early age at the Royal Ontario Conservatory of Music and some of his inspirations are, Prince, Nas, Rage Against The Machine, Gorillaz and Nina Simone.
Alyasa grew up playing the piano, and violin and started producing Hip Hop, Rap, Rock, R&B, New School, Old School and Nu Metal at the young age of 16. After years of practicing, studying, and creating art, he decided it's time to stop dreaming and start living his dream.
Alyasa-Gk's debut Rock/Rap album, "Perfectly Flawed" invites you to think about yourself in a different way while rocking out to crazy guitar riffs and wild grooves. Each song on the album has its own unique life, but the underlying theme of the album is to be your authentic self while embracing your "Flaws."
On the title track of the album "Perfectly Flawed" Alyasa-GK says,
"Everything I am I've always been, and everything I'm not makes me complete. So I'm free as I'll ever be, with no regrets!"
He hopes that his music inspires people to be who they are, and to chase their dreams with no fear.
"Cause if you quit on your dreams, tell me what you got?" – Alyasa-Gk "Dreams"
Alyasa-Gk's new release, "Perfectly Flawed" will be streaming everywhere, September 16th 2019.
Available September 16, 2019 at: Perfectly Flawed
Here are a few videos for your listening pleasure:
"Out of Control" >> https://www.youtube.com/watch?v=A4aiFfQi6ZY
"Space Rock" >> https://www.youtube.com/watch?v=9zQZVtyFVoc
"Perfectly Flawed" >> https://www.youtube.com/watch?v=ahfEUexMF14
We would love to get your feedback after listening to "Perfectly Flawed"
Please connect with Alyasa-GK on Social Media as well, share Perfectly Flawed Press Release with your family and friends via Social Media
Contact Info:
Name: Alyasa Guerra-Khan
Email: Send Email
Organization: Alyasa-GK
Address: 65 Goldberry Square, Toronto, ON M1C 3H6, Canada
Phone: +1-647-996-5395
Website: http://bit.ly/Perfectly-Flawed
Source: PressCable
Release ID: 88918318