Staffing agency AMG Services offers a free job placement course for out of work job seekers.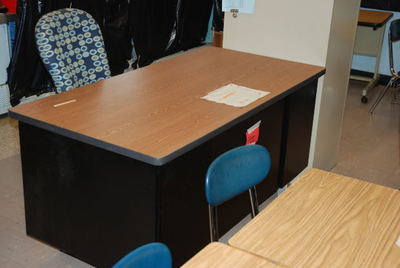 Boston,, Massachusetts - - May 6, 2014 /MarketersMedia/ — In a recent article, Our Family Fun Night praises the work of AMG Services as innovative and helpful for the community. Editors of Our Family Fun Night decided to feature AMG Services to encourage other businesses to consider how they might benefit their own companies by participating in community outreach.
"At Our Family Fun Night, we strive to publish stories that set a good example," say Robin Clarke, an editor of the site. "The upcoming classes from AMG Services are good news and exactly the sort of thing businesses around the nation should be trying to do."
The recent offering of a free job placement course is not only an opportunity for Boston, Massachusetts based AMG Services to be lending a hand to the community, it is also a potential payday for the staffing agency.
AMG Services announced yesterday that the new job placement course will begin next Monday and will take place between 7:30 and 9 at night, on Monday, Wednesday and Friday. At the conclusion of the two week course, which will total 13 hours of classroom time, in addition to take home assignments, attendees will complete an extensive self-evaluation and will be eligible for job placements through AMG Services staffing.
Our Family Fun Night editor Robin Clarke says that site editors and contributors have witnessed many of the site's readers voicing their concerns about unemployment. Clarke stated that the recent story not only highlighted a company in America doing the right thing, it served to raise the spirits of many of the site's readers.
"The editors of Our Family Fun Night want people to keeping coming back to our site," says Robin Clarke, "And we believe that the best way to do that is to serve up good news that inspires people to do their best."
According to Sandra Parks of AMG Services, the company is attempting to help job seekers by refining the processes used by the company to match prospective employers with the best suited job candidates.
"We want to do our best to help the community," says Sandra Parks, "And placing the best possible candidates in the best positions for them is also how we get paid. This program requires some resources and time from AMG Services, but ultimately we believe that the program will benefit everyone involved: job seekers, employers, and our company."
The upcoming job placement course from AMG Services lends an opportunity for career counseling and advancement to thirty attendees, but Sandra Parks says that the course may be expanded if it is offered again.
"AMG Services is dedicated to serving our customers and our workers as best as we can," states Parks. "At the moment, this job placement course is just a trial run, but if things go well and everyone is satisfied, we will continue offering similar courses and will expand to accommodate more job seekers."
Representatives of staffing agency AMG Services in Boston say that they are awaiting a substantial payday at the end of the course. According to Sandra Parks, the agency currently has unfilled positions awaiting qualified candidates, and AMG Services hopes to identify qualified workers for those positions in the upcoming weeks.
About Our Family Fun Night
Our Family Fun Night was founded in 2012, and focuses on wholesome ways to bring families together. Through games, group projects, and discussions, families become more than just a bunch of related people – they become a tightly knit group that support one another and foster better futures.
Contact Info:
Name: Jeannette Pena
Organization: Our Family Fun Night
Source URL: https://marketersmedia.com/payday-to-come-from-amg-services-lending-a-hand-says-our-family-fun-night/43406
For more information, please visit http://ourfamilyfunnight.com/
Source: MarketersMedia
Release ID: 43406