Pangeanic offers unbeatable translation services for high-end specialized linguistic fields such as engineering and law, and have developed cutting edge translation engines on behalf of clients.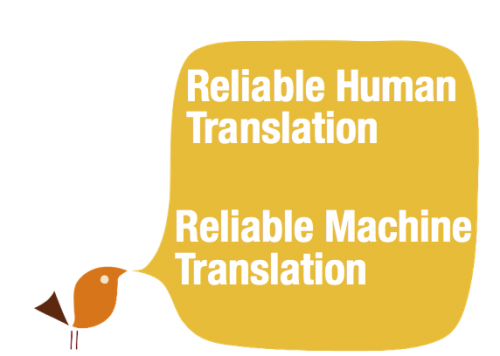 Valencia,, Spain - - July 17, 2014 /MarketersMedia/ — Language translation is a fascinating subject, not least because it crosses the border between art and science. Grammatical rules can be understood, and even encoded so that programs like Google Translate can automatically attempt to make international sites readable in the native language. But anyone who has used such free services knows that the translations are often imperfect and even confusing. Pangeanic is a professional translation agency, and offers high-end translation services to businesses in many diverse specialist fields, and is now writing custom translation engines for companies with specialist needs.
Pangeanic have busily been leading the field in the technological development of machine translation. Already these solutions have been implemented in digital businesses, corporations and institutions worldwide.
Pangeanic now has a dedicated automatic translation division that can build customized translation engines for clients, using their preferred terminology and previously translated material to reduce cost and save companies on their translation and publication time.
Often using their own previous work as an example, the machine translation can use Pangeanic's precedent to ensure accurate future translation by contextualizing and generalizing previous human choices made by experts.
These engines are created in collaboration with Pangeanic's leading industry translators, with its staff having experts in a huge array of fields, from technical writing to social commentary, scientific articles to videogames, medical sciences and business news.
A spokesperson for Pangeanic explained, "Our translation services are available to and from a huge variety of languages, with European languages like French, German and Spanish translation services as well as Chinese, Russian and niche languages like Czech and Hungarian. In this way we are able to optimize content for niche language markets or open up niche language content to a broader world market. Our machine translation generation helps companies save money and time in getting their content out there, and has all the advantages of an expert team thanks to the careful way in which it is created."
About Pangeanic:
Pangeanic is a professional translation company offering fast and reliable translations in technical, engineering, legal, software and many other fields with professional language results. As a translation company, Pangeanic provides specialized technical translation and specialized translation services with a team of in-house translators and freelance experts, together with the latest machine translation options.
Contact Info:
Name: Manuel Herranz
Organization: Pangeanic
Phone: +34 96 338 5771
Source URL: https://marketersmedia.com/pangeanic-to-hybridize-their-approach-with-latest-cutting-edge-machine-translation/54380
For more information, please visit http://www.pangeanic.com/
Source: MarketersMedia
Release ID: 54380