International lawyer Mr. Robert W.E. Laurie has recently launched his new law firm in Vancouver, B.C. Mr. Laurie is proficient across a number of legal practice areas and works both as a barrister and solicitor.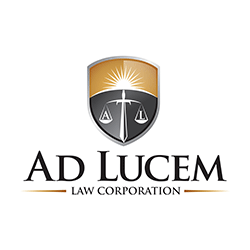 Vancouver,, Canada - - July 1, 2014 /MarketersMEDIA/ — AD LUCEM LAW CORPORATION ("AD LUCEM"), founded by Vancouver born, internationally trained Barrister and Solicitor, Mr. Robert W.E. Laurie, recently opened its doors, providing legal counsel on a wide variety of practice areas to clients across British Columbia.
AD LUCEM is a new breed of law practice in Vancouver, shedding light on issues across the spectrum of general practice, business law, and litigation. "AD LUCEM prides itself on its versatility. Whether corporate, commercial, immigration, First Nations, marijuana law; or personal disputes; criminal; administrative and regulatory tribunal work; or professional negligence, the firm is well positioned to tackle the issues," said the media person.
He also added, "Mr. Laurie is a family lawyer in Vancouver and throughout B.C. and takes private client and legal aid cases involving contentious matrimonial litigation, child/spousal support issues and family violence and child removal cases".
When asked about the scope of AD LUCEM, Mr. Laurie explained, "My background and experience have prepared me to extend my counsel across a number of legal practice areas of which I am passionate about. I've learned over the years that to provide the greatest value, you need to have a diverse skill set, relevant experience, and a continuing desire and enthusiasm to learn."
As for the name itself, 'Ad Lucem', it is a Latin phrase meaning 'towards light'. The name encompasses the mission of AD LUCEM, which is to provide clarity and resolution, or 'light', on complex legal issues for clients from the High Street to Wall Street.
About Robert W.E. Laurie:
Mr. Laurie attained his law degree, a B.A. and M.A. Jurisprudence (Hons), Oxon. from the University of Oxford (St. Edmund Hall). He was admitted to the Rolls as a Solicitor to the Supreme Court of England and Wales following a two-year solicitors' training contract with Ashurst LLP (London) in 2006. In 2011, Mr. Laurie was called to the Bar in British Columbia as a Barrister and Solicitor, after completing legal articles at Borden Ladner Gervais LLP (Vancouver).
Mr. Laurie has practiced with globally recognized British, American and Canadian law firms, including Sullivan and Cromwell, LLP, Schulte Roth and Zabel, LLP, Ashurst, and Borden Ladner Gervais LLP, as well as in-house with private and public companies.
After years of legal practice in London, New York and Vancouver, Mr. Laurie is excited to be able to give back in his home town by embracing the latest efficiencies in technology and offering clients solution-focused insights, grounded in a wealth of well-rounded experience.
Contact Info:
Name: Robert Laurie
Email: Send Email
Organization: AD LUCEM LAW CORPORATION
Address: 701 West Georgia Street #1500, Vancouver, BC, Canada V7Y 1C6
Phone: (604) 218-1084
Website: http://lawyerfreeconsultation.com
Source URL: https://marketersmedia.com/oxford-educated-barrister-and-solicitor-returns-home-and-launches-law-firm-in-vancouver/53041
Source: MarketersMEDIA
Release ID: 53041