Suburban Plumbing of Huntington Beach, California now offers customers four different methods of trenchless repairs including CIPP, PIP, pipe bursting and internal pipe coating.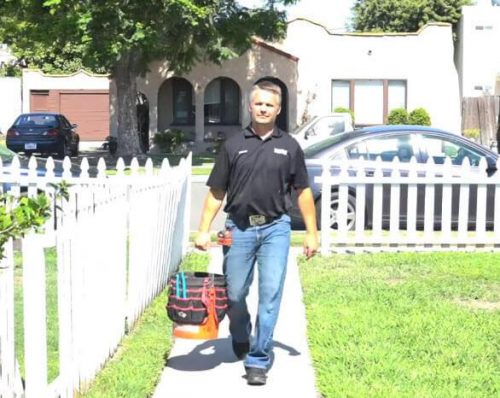 Midway City, United States - December 4, 2019 /PressCable/ —
Suburban Plumbing, an Orange County, California-based plumbing repairs business operating out of Huntington Beach, has added trenchless sewer repair to its list of available services, offering customers searching for plumbers near me one of the four different methods of trenchless repairs available today – cured in place (CIP), pull in place (PIP), pipe bursting and internal pipe coating. In taking advantage of Suburban's trenchless repair services for sewers, customers can be assured their landscaping will not be destroyed during the process, whether it's for a residential or commercial project.
"In addition to our myriad of other plumbing solutions, we now offer professional trenchless repair for commercial and residential clients when it's not feasible to dig up an entire yard to replace a bad pipe," explains Johnnie Maynard of Suburban Plumbing. "We bring more than 30 years of experience in this industry to every project and offer emergency and same-day services to the entire OC, always standing by to assist customers with sewer replacement services or trenchless sewer line repair."
For more information visit https://SuburbanPlumbingOC.com/
The cured in place method of piping remains a solid choice for business or home owners who are in need of a sectional pipe relining, as Suburban plumbers can remotely line a pipe without having to dig large trenches in a yard. Further, the Suburban plumber team ensures the pipe's interior remains clean before going on to precisely apply the sewer lining. The finishing touch of the CIP method involves hot steam molding the lining into cracks inside the actual sewer line.
For customers with pipes exuding significantly large holes and cracks, the pull in place method will work best, according to Suburban representatives; during this approach, heat is used to pull the liner into the area that needs repair while two small access points are created to put the liner through. The liner is then kept in place with air until the drying process is complete.
When pipes have suffered significant damage, Suburban Plumbing recommends the pipe bursting method, which involves an entire trenchless sewer line replacement of large sections of the pipe system. As a highly effective way to perform a complete replacement of a trenchless sewer line, pipe bursting begins with two four-foot access points created at each end of the pipeline. A "bursting head" is utilized at one end of the sewer pipe while hydraulic power is implemented to drag it through the pipe, ultimately cracking the old pipe apart as it travels. The new seamless pipe comes up behind it, helping to block roots and other intrusions from growing for years to come.
As the newest method of trenchless repair, internal pipe coating remains a good choice when customers wish to have a leaking pipe repaired, with Suburban Plumbing techs ensuring that the sewer line is drained completely before using a spray lining technique. This epoxy coating seals off small cracks and leaks in different sections of the pipeline, resulting in a seamless and smooth piping system once the work is complete.
"All things considered, the internal pipe coating method is an effective tactic, especially when customers demand that only a portion of their sewer line system be repaired," concludes Maynard.
In addition to these trenchless approaches for sewer problems, Suburban offers a range of services encompassing water heater repair, commercial plumbing, general plumbing services, slab leak repair and more.
The business serves the entire Huntington Beach region, including Santa Ana, Long Beach, Anaheim, Orange and Brea.
Suburban Plumbing is located at 14933 Adams Street in Midway City and can be reached by calling (714) 922-3555 or visiting their website.
Contact Info:
Name: Johnnie Maynard
Email: Send Email
Organization: Suburban Plumbing
Address: 14933 Adams Street, Midway City, CA 92655, United States
Phone: +1-714-922-3555
Website: https://suburbanplumbingoc.com/
Source: PressCable
Release ID: 88937334