Knowing the actionable steps to take in the event of an auto accident can save drivers a great deal of time, energy and money. A free consultation from an experienced personal injury lawyer, victims can rest easy when filing a car accident injury claim.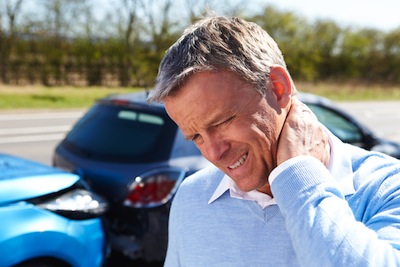 Anaheim, Orange County California, United States - October 27, 2015 /MarketersMedia/ — Car accidents in California can happen without a moment's notice, leaving injured drivers and their passenger left to pick up the pieces on their own. For many Orange County drivers, an extensive list of quick action steps to take following a car accident can mean the difference between winning and losing a personal injury claim.
Luckily, with the helpful advice from the best car accident lawyer in Southern California, drivers can be prepared for the worst and rest easy knowing they have the tools they need to file a personal injury claim. California car accident attorney Alexander Napolin is doing his part to help victims of auto accidents by offering free consultations to help quickly begin work on personal injury claims. Learn more about the 12 steps to take after an auto accident - http://www.autoaccidentlawyeroc.com/12-things-to-remember-after-a-car-accident/
Motor vehicle accidents in Orange County are occurring at increasingly alarming rates each year. When a victim is already confused and suffering after an auto accident, the last thing they should have to do is worry about what comes next. Car accident lawsuits are common in Southern California and the US as a whole, with many injured parties knowing little about the way car accident law works. Insurance companies are often quick to push injured drivers and their passengers to settle out of court, but in many cases building a strong case with the help of an accident injury lawyer will be much more beneficial.
There are several key factors that every driver and passenger should keep in mind in the event that they are injured in a car or motorcycle accident. It is important for those involved in an auto accident to quickly call 911 and file a police report after all immediate medical needs have been addressed. Car accident victims should never admit any fault or apologize to the other people involved in the accident. Next, contact the best California car accident attorney, Alexander Napolin, for a free consultation and try to remember as many details as possible to help build the case. Read more on the First Steps Following A Personal Injury Auto Accident here: http://www.autoaccidentlawyeroc.com/first-steps-following-a-personal-injury-auto-accident/
An experienced California car accident lawyer like Alexander Napolin acts quickly to give the best legal advice possible to those who are injured in an auto accident. He can help car accident victims better understand their legal rights and advise them on how to handle the other party's insurance company. In most cases, car accident lawyers will advise potential clients to not speak with the other person's insurance company directly, as they will often pressure victims to take an early settlement.
With all of the impending mental and financial strain that a car accident can have on injured victims, finding the right personal injury law firm in California to take on their claim can seem like a daunting task. But when victims enlist the help of Alexander Napolin of www.autoaccidentlawyeroc.com, they can rest easy knowing that his help doesn't come at a huge upfront price. In fact, he is one personal injury lawyer that works on a contingency basis. Meaning there are no upfront costs to victims and he will only get paid if he helps win the case. Don't get caught without the right level of protection when it is needed most. Visit Alexander Napolin online and get a free initial consultation today!
Contact Info:
Name: Alexander D. Napolin
Email: email@autoaccidentlawyeroc.com
Organization: Auto Accident Lawyer Orange County Law Firm
Address: 1800 N Bristol St. Santa Ana, CA 92706
Phone: 1-(714) 265-7526
Video URL: https://www.youtube.com/watch?v=ZZdERHwkMNk
Source URL: https://marketersmedia.com/orange-county-california-car-accident-lawyer-offers-free-advice-to-those-who-have-been-injured-in-an-auto-accident/95110
For more information, please visit http://www.autoaccidentlawyeroc.com
Source: MarketersMedia
Release ID: 95110