Onus iV Hydration has a convenient location near the Denver Tech Center that offers a wide variety of iV drip treatments, hangover cures, altitude sickness iVs, and more.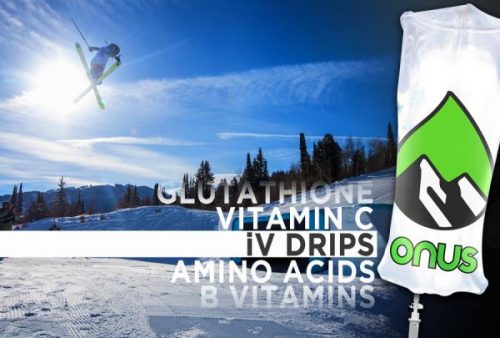 Greenwood Village, United States - January 8, 2019 /PressCable/ —
Denver, Colorado- In the past few years Denver, Colorado has seen an uptake in new residents traveling to the rocky mountains for many reasons such as prospective careers, a better quality of life or to simply partake in all of Colorado's renowned winter and summer mountain sports.
Whatever the reason for moving to Colorado, new residents are inevitably going to feel the effects of adjusting to the higher elevation, (sometimes referred to as 'altitude sickness') and Onus iV bar DTC is proud to be here to help.
The iV Hydration company founded by 3 mountain bikers in 2014 has grown to 3 locations throughout Denver and Boulder, Colorado. And, despite iV bars in Denver being a relatively new treatment option for altitude sickness, (among a multitude of other ailments) Onus IV believes Hydration and iV bars are beyond just a fad, and that their company in particular is here to stay.
According to Chaz Faulhaber, Co-Founder, "Trying iV therapy doesn't have to be scary" he explains, "We are one of the few ER-Certified iV clinics in the country. All our staff are required to have 2+ years of ER/ICU experience, some of which perform upwards of 40 iVs a day in a relaxing, warm environment complete with hot organic teas from Teatulia, phone & laptop charging ports in the chairs, heating pads & blankets, Netflix and more. Our goal upon your first visit is create a fun experience that enables you to leave feeling refreshed, energized & ready to live Your Best Days, as your optimal self!"
The team at Onus iV bar in DTC provide patrons with a wide variety of iV therapy options from simple hydration to cold-fighting immune boost treatments and various other cocktails to combat altitude sickness, jet lag, fatigue, migraines & so much more. Onus iV accomplishes this by utilizing FDA regulated & pre-compounded vitamins in their iV's to ensure optimal absorption by your body. Compared to oral alternatives, the effects felt from a vitamin infusion combined with a complete vitamin absorption are second-to-none.
More common symptoms which can be alleviated at Onus iV bar are:
COLD/FLU
NAUSEA
JET LAG
INSOMNIA
FATIGUE
NUTRIENT DEFICIENCY
HEADACHE RELIEF
PRE-WORKOUT PREPARATION
POST-WORKOUT RECOVERY
GENERAL WELLNESS BOOST
DIETARY CHANGES/VEGAN DIETS
Folks in the Denver Tech Center area looking for iV treatment can contact the company for more information or schedule an appointment at
https://www.onusiv.com/denver-tech-center
5425 Landmark Place, Unit D103
Greenwood Villiage, CO 80111
(303) 536-3646
Contact Info:
Name: Chaz Faulhaber
Email: Send Email
Organization: Onus iV Denver Tech Center
Address: 5425 Landmark Place Suite 103, Greenwood Village, Colorado 80111, United States
Phone: +1-303-658-0445
Website: https://www.onusiv.com/
Source: PressCable
Release ID: 467528