Are you looking for an online football watching channel that is compatible with your fast internet connection? Well, VIETVI.TV brings that for you within the comfort of your room. You can now enjoy football games with Vietnamese commentary.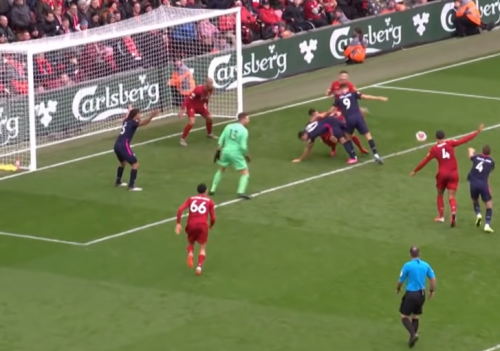 Ho Chi Minh, Vietnam - March 9, 2020 /MarketersMedia/ — Are you searching for an online channel to watch your football matches? Do you want to make your weekends more exciting with uninterrupted hours of streaming football games? VIETVI.TV brings to you the fastest streaming services that you can use to watch football games now with Vietnamese commentary.
You can now get the link to watch live football matches smoothly without any lags online. Moreover, there is no need for you to install any software on your computers, phones, laptops, and iPads. Just go to the website, check out today's game schedule, and click on a match to start enjoying it from your sofa.
WHAT DOES VIETVI.TV OFFER?
We all know that when we talk about watching football online, it can be an obligatory ritual for many enthusiasts who follow the sports closely. With the success and popularity of Vietnamese football within the last two years, the number of football fans has also increased significantly. This makes it important for more streaming sites to work without lagging. Thus, VIETVI.TV provides this service to you without any hassle.
A true football fan will try not to miss out on any important live matches going on in which the national teams of Vietnam and U23 Vietnam are playing. For this reason, VIETVI.TV offers commentary live in Vietnamese for the fans to enjoy thoroughly.
WHY DO YOU NEED VIETVI.TV?
There are several times that you may not want to sit in front of the TV screen to watch the football game live. It could also be that you are not busy or at home to catch the match. What can you do in this case? What will be the best option to watch football online?
Many people also face various subscription problems due to copyright issues. The issue behind television rights is a growing problem that has made it very tough for football fans in Vietnamese to follow their passion.
If they want to watch Champions League or English football, then only K + 1 offers this service. Since K+ 1 only broadcasts English football exclusively, you can miss out on other games. You might be able to catch every Champions League game on of their channels like K + 1, K + NS, K + PM, but you cannot watch La Liga.
Many fans support Spanish clubs such as Real Madrid, Barcelona, Atletico Madrid because these teams have a huge fan following. K+1 does not have the rights for La Liga. Instead, Vietnam Cap Television (VTVcab) holds the right for Spanish football.
Therefore, ignore all these restrictions that are stopping you from watching football due to copyright issues and use VIETVI.TV where you can watch football online with unlimited Vietnamese comments in high definition quality.
VIETVI.TV provides online links for all tournaments around the world that can let you help enjoy football in various regions such as Germany, France, Spain, England, and of course, local football as well.
You can watch football online on K + 1, K + PM that is on VIETVI. K + TV has gained immense popularity amongst many football lovers. Many football cafes now have the K + logo too. This is because K + holds the rights for most football tournaments going on.
VIETVI.TV lets you stream football matches with top-quality and amazing commentary. To open the match, get to the link to watch football online on VTV6, VTV3. You should visit VIETVI.TV regularly if you wish to enjoy live football games like VIETVI.TV provides the fastest football watching links with excellent quality.
Many viewers try watching live football directly on Youtube due to the TV rights as matches are often banned. But many links to watch football matches are broken shortly after a match starts.
The sound quality is awful plus the commentary isn't enjoyable for many. In addition to that, the image quality is also poor, which ruins the entertainment for fans. Therefore, if you wish to enjoy live football with the best commentary and great resolution, regularly follow VIETVI.TV
Tournaments that are most often watched by live viewers on VIETVI.TV has been listed below.
• World Cup Soccer Championship
• Premier League
• La Liga (Spanish League)
• Serie A (Italian National Championship)
• Champions League Online
• European Cup C2 (Europa League)
• Bundesliga(German League)
• Ligue 1 (League Of France)
• V-League
• AFF Cup (Southeast Asian National Championship)
• Southeast Asian Games (Seagames)
• Asian Cup, Asiad, U23 Asian Cup
• European Championship Countries Of Euro 2020
You can find many many websites that let you watch online football on the internet. However, not every website can give you great quality like VIETVI.TV. Here are other websites in which you can try to watch football live.
• Ibongda live - Provide sopcast link, acestream link to watch football
• Keonhacai net - You can catch live football scores and soccer results today.
• Banthang TV - You can see live football scores and watch live football today.
• TheVang TV - You can see football, watch football videos
Some others include Ngoac TV, Banthang TV, Xoilac TV, Live 90phut TV, and Bakien TV.
If you are not pleased with the result of the streaming sites above, then you can check out VIETVI.TV regularly because the transmission line and image quality while watching football online is exceptional on VEITVI.TV.
Contact Info:
Name: VIETVI
Email: Send Email
Organization: VIETVI
Website: https://vietvi.tv/
Video URL: https://youtu.be/erNcCrBUxac
Source URL: https://marketersmedia.com/online-football-watching-channel-in-vietnam/88949277
Source: MarketersMedia
Release ID: 88949277