The grand opening of Game Lovers Market will take place on Wednesday 30th January 2013 aimed at providing visitors with one of the best game buying experiences anywhere.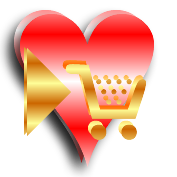 January 23, 2013 /MarketersMedia/ — Arnold 'Big Arn' Levy, owner, is proud to announce the grand opening of Game Lovers Market on Wednesday 30th January 2013. Game Lovers Market is the new one-stop online store with thousands of games, consoles and accessories in forty categories from eight platforms and sixteen brands that come complete with videos, screenshots, description, offers and customer reviews and ratings. It also comes in many languages from around the world bringing one of the best game buying experience to each and every one of their visitors.
What Game Lovers Market does is that it continuously digs through the industry and uncovers all the latest high-quality and best-selling games that people are searching for making it possible for their visitors to purchase all conceivable games with a click of a link. "We came up with the name Game Lovers Market based on our intended customer base – people who just love playing games" explains 'Big Arn'.
Game Lovers Market also provides numerous shipment options available for delivery worldwide - ranging from immediate delivery for electronically downloadable items, overnight delivery for physical products and other services. Games Lovers Market is also secured by SiteLock - a leader in website security that helps protect all visitors from hackers, malware, spam, viruses, and scams.
From recent trends, it is clear that almost everyone is playing games on some device or another. It is the biggest form of entertainment in the world. In the US, 72% of households play games and the average game player is 37 years old. That is why 'Big Arn' feels that it is their duty to provide visitors with one of the best services, variety and delivery for getting everything they want as far as games, consoles and accessories is concerned.
There are games for pretty much every age and gender. At the time of going to press there are action games, adventure games, arcade games, board games, break out games, card games, casino games, flying games, free-to-play games, mahjong, puzzle games, racing games, rhythm games, role-playing games, seek and find games, simulation games, sports games, strategy games, trivia games and word games. For anyone who has ever picked up a controller, it has become very apparent that games have come a long way from being a niche hobby for nerds.
"It is important to provide a one stop platform that focuses on visitor and customer satisfaction so that he or she would become a regular customer. At Game Lovers Market our number one priority is the satisfaction of every one of our valued customers. Our programmers have done one of the best roll outs I have seen recently in accordance with our fundamental business rule - 'The customer is king'." says 'Big Arn'.
About Game Lovers Market:
Game Lovers Market was founded by Arnold Levy to become one of the biggest worldwide distribution channels for games, consoles and accessories. They aim to provide each and every one of their visitors with everything they need quickly, safely and at an attractive cost. Each and every one of their customer is treated as if they were their only one.
Contact Info:
Name: Arnold Levy
Email: Send Email
Website: http://gameloversmarket.com
Source URL: https://marketersmedia.com/one-stop-online-game-store-opens-up-fun-for-everyone/3624
Source: MarketersMedia
Release ID: 3624