The app is ideal for emergency services, public safety teams, or delivery drivers who need step-by-step transportation and logistics information.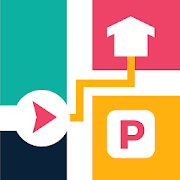 Palo Alto, United States - March 25, 2020 — Palo Alto, CA – The company One Hundred Feet is pleased to announce it has added COVID-19 testing sites to its popular Beans Map app.
One Hundred Feet, Inc. is a Palo Alto, California based company that is revolutionizing the last mile of transportation and logistics. The company uses their own proprietary data and leverages machine learning to solve the problem of finding the exact location of destinations (for e.g., apartments, elevators and building entrances for apartments, hospitals, dorms or mobile home parks) for public safety, logistics and telecom companies.
"Our Beans Map app is specifically designed to assist delivery and emergency services drivers in successfully reaching the last leg of their journey," states Nitin Gupta, one of the company's founders. "It can oftentimes be very difficult for these drivers to find their exact locations, due to the finer details, such as specific building entrances, mobile homes, or elevators. As such, we've taken the guesswork out of logistics by providing users with a highly comprehensive app that provides drivers will all of the pertinent directions they need."
In recent news, One Hundred Feet announced they have added COVID-19 testing sites to the Beans Map app. In this announcement, the company has indicated that anybody can search for a test location near them, and also find the testing policy for the site directly on the app.
"We currently have several small and medium transport companies on board, as well as individual delivery drivers," states Akash Agarwal, the other founder and Chief Business Officer at One Hundred Feet. "With the new addition of covid-19 testing locations, we hope to build a collaboration with emergency service providers, or public safety teams, to reach out to us. We feel our comprehensive app can be of great benefit to users, especially in this difficult period in our lives."
In addition to helping with the ongoing pandemic, Beans Map app provides users with a host of beneficial features, primarily geared towards logistics workers and first responders:
• Save time by finding apartments with precise direction
• Get convenient parking spots close to delivery drop-off location
• Save access codes, tipping, and safety info
• Add custom delivery notes
• Get information about stairs and elevators, including knowing which floor the delivery is on
• Save up to 50% more time by using the app
• And so much more!
The Beans Map app is currently free to use on the App Store or Google Play Store.
For more information about One Hundred Feet, please visit https://beans.ai/.
About the Company
One Hundred Feet is fundamentally changing the last leg of delivery. The company's data helps to make deliveries easier in high density areas, such as apartments, dorms, hospitals, and hotels.
One Hundred Feet enables delivery partners to get find locations of units within 10ft accuracy, find the quickest route available, improve customer experience, and receive fewer calls from customers.
Contact Info:
Name: Nitin Gupta
Email: Send Email
Organization: One Hundred Feet Inc.
Phone: 650-353-5014
Website: https://beans.ai/
Release ID: 88951151