The creative pioneers continue to produce apparel and more for DJs, ravers, and party influencers across the United States and beyond.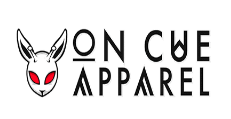 December 9, 2019 / / — Florida, USA. Monday 9th December: Rave culture apparel specialist On Cue Apparel has announced plans to keep championing artists in 2020 by showcasing their designs to rave fans from around the world while also taking its own collections to a whole new level.
Rave Clothing & Culture Rolled Into One
Having started life as an EDM and rave focused clothing brand, On Cue Apparel is now considered one of the scene's 'big five' companies that has been operating for five years or longer, bringing fans and creators together through clothing designs that are worn by DJs and influencers from around the globe.
The brand's clothes have appeared at over 40 stores while over 20 retail outlets stock their branded goods. The company currently boasts over 14 innovate designers from around the world, all of whom create unique rave-inspired hoodies, tank tops, t-shirts, and other apparel items that are now worn by thousands of fans.
In addition to its own success, On Cue Apparel has since grown to accept submissions from talented artists, who can have their artwork transformed into clothing before being showcased to thousands of website visitors each day. This has brought the rave community of performers, artists, and fans together, producing stunning results for the rave clothing for men industry.
As one of the rave scene's creative leaders, On Cue Apparel continues to grow from strength to strength, suggesting that next year will bring further additions to its in-house apparel offerings as well as opening its arms to more designers and artists from the thriving rave community. Their presence at festivals, raves, and on the street is set to increase further over the coming year.
With bold designs, comfortable and premium quality apparel, and a positive vibe enjoyed by all members of the rave culture. The rave clothing industry may never be the same again.
About On Cue Apparel
On Cue Apparel is one of the longest-standing clothing specialists in the rave arena. The Florida-based company's designers are spread across the globe, taking inspiration from rave societies in many different countries while their clothing is seen on several continents.
Their designs started out as electronic and rave inspired garments made by themselves for themselves. However, the compliments gained at various events soon encouraged them to turn their ideas into commercially available products. They've not looked back since.
In addition to its collection of rave clothing for men, they offer women's clothing, glasses, and home décor. With the opportunity for users to design their own apparel courtesy of the easy-to-use browser-based software, the realm of rave culture clothing has never looked better.
More information is available at OnCueApparel.com. Alternatively, press contact Jose Renteria can be reached on partners@oncueapparel.com or 3522385118. Post can be sent directly to 7620 NW 25th ST Suite 10 Doral, FL, 33122.
Contact Info:
Name: Jose Renteria
Email: Send Email
Organization: On Cue Apparel
Address: 7620 NW 25th ST Suite 10 Doral, FL, 33122
Phone: 3522385118
Website: http://OnCueApparel.com
Source:
Release ID: 88938348