Norse Spirit has been exceeding expectations and leading the field in the niche market of high-quality modern Viking jewelry to thousands of satisfied customers across the world and is now beginning to develop its own designs unique to the company.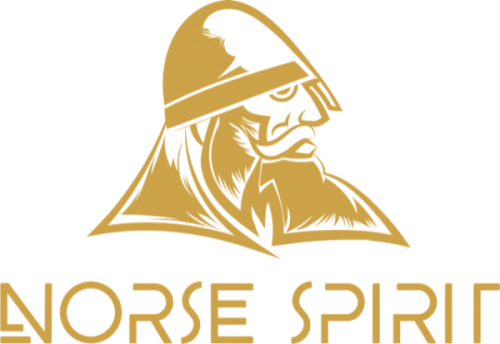 Dunmore, United States - September 8, 2019 /PressCable/ —
Norse Spirit has begun designing jewelry that celebrates and interweaves the craftsmanship of the Viking age with the awe-inspiring Norse myths, legends and Gods of the time such as Odin, Valhalla, Ragnarok and of course Thor. From bracelets, necklaces, and earrings to rings, and brooches, many of the pieces available are accurate reproductions of historical finds whilst others synthesize powerful ancient Norse symbolism and runic inscriptions with modern jewelry styles.
Every piece conveys a passion for Viking culture and sincerity to their vision and brings the ancient wisdom and power of animal symbolism and geometric patterns into modern jewelry aesthetics.
Wolf necklaces, beard beads, raven torc bracelets, Thor's hammer necklaces, and Tree of Life pendants are just some of the vast collection of jewelry pieces Norse Spirit offers. This online jewelry store caters to both men and women (or Shieldmaidens as the fierce female Viking warriors were affectionately known back then) but its primary market is men and especially those who hark back to a time when life was simpler, community was everything and nature was respected and honored.
Norse Spirit invites all art and history enthusiasts and particularly those with an interest in Viking culture to enter into the spirit of the Norse and Vikings and express their individuality through their unique and sometimes bold statement pieces. They aim to add edgy and entrancing details to classic designs for both everyday wear and special occasions. The entire jewelry collection is dedicated to people who enjoy the mythology and mystery of the Norse and Viking culture. It speaks to those who are not afraid to be different by showing courage, strength, and individuality
With the use of premium-quality materials and cutting-edge designs, the brand is focused on providing jewelry pieces to suit all pockets that can also stand the test of time.
Norse Spirit's customers are at the heart of everything they do. This customer-centric company acknowledges and truly values its customers both old and new. Their staff members are professional, experienced, friendly, and always willing to support their customers, both before and after the sale. As the joint US-UK venture grows, it remains true to its founding principles, 'Great items and uncompromised service'!
Their collection of Vikings and Norse jewelry and accessories is showcased at https://norsespirit.com/.
Contact Info:
Name: John Harris
Email: Send Email
Organization: Norse Spirit
Address: 150 East Grove Street Dunmore, PA 18510, Dunmore, Pennsylvania 18510, United States
Website: https://norsespirit.com
Source: PressCable
Release ID: 88916542