Nootpropics Supply offers an easy to read plain English introduction to the key Nootropic families so that researchers can invest their money in only the supplements that create the desired effects.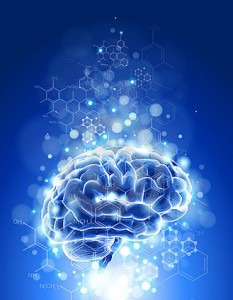 San Francisco, CA,, United States of America - - June 9, 2014 /MarketersMedia/ — Nootropics are a relatively new form of chemical compound designed to alter the available supply of chemicals used within the brain to create tailored psychological effects. These effects can be used to boost perception, attention, learning and memory. Getting high quality nootropics can be difficult however as they have not yet been FDA approved for human use, only for research. Nootropics Supply provides researchers with a huge range of nootropic compounds, and has now categorized them on the website homepage according to their effect, so that buyers can be assured of always purchasing the most appropriate products.
The homepage describes in detail the particular actions of Racetams, Ampakines, Acetylcholine Precursors and other Nootropic chemicals so that individuals know exactly what each category does, and can then choose between the products available that provide that kind of effect.
The site offers Noopept, Adrafinil, Oxiracetam, Aniracemtam, Piracetam and more, so there is no shortage of nootropic agents to choose from. Each comes with a detailed product history and description so individuals know the precedent for its use as well as recommended dosages. There is also a high quality image gallery, clear pricing and fast and secure payment options to make ordering as easy as discovering the right product.
A spokesperson for NootropicsSupply.com explained, "We have worked hard to introduce individuals to the different nootropic families, which are respectively responsible for modulating different receptors and stimulating the brain in different ways. Research being conducted around the world has already revealed some exciting effects in treating conditions such as dementia, amnesia and Alzheimer's, and more research needs to be conducted to advance our knowledge of these substances. We want researchers to be able to do this, so we help them find the right products for their areas of interest, and our new home page makes that easier than ever."
About Nootropics Supply:
Nootropics Supply is the leading producer and supplier of smart drug research substances. Their online store features top quality supplies with competitive and affordable pricing, secure payment and swift delivery. The supplements work by stimulating neurotransmitter pathways to quickly strengthen new synaptic connections and promote new learning and robust memory.
Contact Info:
Name: Joe Bragg
Organization: Brandoutreach
Phone: (415) 632 1664
Source URL: https://marketersmedia.com/nootropics-supply-publishes-guide-to-the-effects-of-nootropic-products-to-simplify-buying/50848
For more information, please visit http://nootropicssupply.com/
Source: MarketersMedia
Release ID: 50848