Naijamusic.com.ng is a Nigerian music site that provides users with an easy and effective way of viewing and downloading popular songs, mixtapes, videos, and other digital content.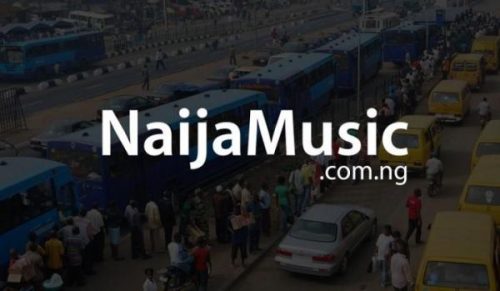 Lagos, Nigeria - February 3, 2019 /NewsNetwork/ —
Lagos, Nigeria – The Nigerian music scene is pulsing, and reports have come out covering how Lagos' beloved local artists, such as 2Baba, Davido, and Ninilio, are changing the global pop scene. For upcoming Nigerian music artists, the stakes are high, but they are finding that one platform is making it easier for them to gain increased exposure. That platform is Naijamusic.com.ng.
Launched in 2017 at https://www.naijamusic.com.ng, NaijaMusic offers a wide selection of Nigerian songs, mixtapes, videos, and other digital content. This website has made it possible for enthusiasts of Nigerian music to enjoy the content that their favorite artists produce. Additionally, NaijaMusic serves to expose users to new and exciting musical works.
NaijaMusic has been praised by industry artists for its comprehensive nature. NaijaMusic lets hopeful artists submit musical work for placement on its website via email. This simple method allows Nigerian musical artists to combat the difficulties that they often experience with receiving and maintaining public interest in their work.
All parties benefit from this inclusive platform. Lesser known artists get their work noticed, popular artists connect with dedicated fans, and listeners become exposed to a wide variety of music. NaijaMusic successfully fosters the creative and practical aspects of the Nigerian music industry.
Nigerian music, while a broad category on its own, consists of many unique subgenres ranging from gospel to rap. NaijaMusic's website reflects this diversity by catering to a variety of music tastes.
Users of their website can download songs and videos easily on a laptop or mobile device. NaijaMusic offers a modern, user-friendly experience that includes easy-to-access links. New music is available every day, with their newest featured song prominently displayed across the top of every website page.
In addition to musical content, the website offers a wide array of pop culture and lifestyle articles. These articles provide users with a way to further become involved with the culture of Nigerian music. The articles cover topics like top song lists and popular culture involving Nigerian artists.
NaijaMusic offers accessible viewing and downloads of articles, audio and visual content. This diverse media has, and continues to, let users appreciate their favorite Nigerian artists and to let those artists garner the exposure they need to succeed in the music industry.
Contact Info:
Name: John D.
Email: Send Email
Organization: Naijamusic.com.ng
Address: Plot 20K Ogadi Crescent, Lekki Phase 1, Lagos 234, Nigeria
Phone: +234-806-173-4567
Website: https://www.naijamusic.com.ng
Source: NewsNetwork
Release ID: 478390