Nhaphodongnai announcing their latest Real Estate projects in the districts of Dong Nai. They are coming up with one of their most exceptional solutions for apartments, land plots, townhouses, villas and more.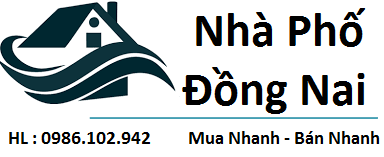 Dong Nai, Vietnam - September 20, 2019 / / — Nhaphodongnai is all set to launch out their best in-place land plots in the Bien Hoa City. These plots are a perfect fit for any land projects in line, maybe a residential, commercial or any agricultural purpose. Each of these plots available within the Dong Nai Province is all ready to cater to particular clientele needs.
The Founder adds a statement, "We at Nhaphodongnai as a Real Estate player, affirm upon catering to our client base with their varied housing or any other apartment needs. We understand that buying or selling home plots is one of the significant investments that one can make."
Nhaphodongnai as a real estate agent has excellent choices available for all types of land plots – in the Dong Nai Province and Bien Hoa City in the same. Being an intelligent player in the real estate markets, it understands the needs for land in districts of Dong Nai, which is counted among one of the dynamic economic regions in Vietnam.
Buying any of the land plots from the list of the company will be proved to be a successful decision. Because their expert teams and market analyst professionals with years of splendid expertise in real estate, take care of all security and other money-related concerns.
The CEO further added as, "We as real estate experts at Nhaphodongnai, create housing solutions for our prospective clients and make those available to them. Our foremost concerns throughout these long years of expertise are – Consumer Trust and their Confidence in our services."
In the website of Nhaphodongnai.com – there is a list of projects which were successfully raised and also some of them are in their ongoing phases to set an ultimate success benchmark for this venture.
About the Company:
Nhaphodongnai is a leading real estate agency, which works on providing housing, apartments, townhouses, villas and other land plot solutions for clients present in the Dong Nai province. With the increasing years of experience, it is becoming one of the trustworthy faces in the real estate market. This welcomes their client with great options for land plots available all over Dong Nai that is within reasonable pricing maintained.
Contact Details:
FB:https://www.facebook.com/Nhaphodongnai2/
T:https://twitter.com/nhaphodongnai
Y:https://www.youtube.com/channel/UCwFO1NmSK_Pkhd2rgY-Ir2A?view_as=subscriber
Linkedin:https://www.linkedin.com/in/nha-pho-dong-nai-786596189/
P:https://www.pinterest.com/nhaphodongnai1/
Contact Info:
Name: Thomas
Email: Send Email
Organization: Nhaphodongnai
Address: 51 Long Binh Tan, Bien Hoa, Dong Nai, Vietnam
Phone: +84 937816799
Website: https://nhaphodongnai.com
Source:
Release ID: 88920973