A number of the nation's largest employers are actively working together to make it harder for workers who are injured on the job to successfully file worker's compensation claims.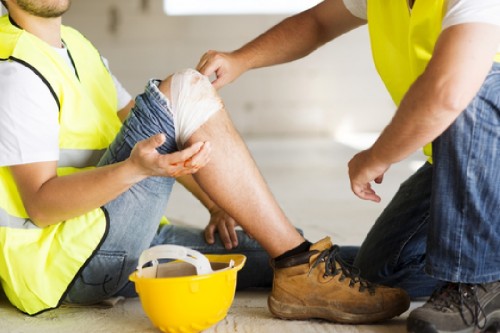 Los Angeles, United States - March 31, 2015 /PressCable/ —
As of March 30, 2015 – The Association for Responsible Alternatives to Worker's Compensation is attempting to allow private employers to opt out of providing worker's compensation plans to employers in an effort to avoid the types of lawsuits that normally arise from these conditions.
Businesses Aim to Limit the Type of Claims That Individuals Can Make in Tort Reform Claims
The Association, which is funded by corporations like Sysco, Walmart, Lowe's and more, aims to push for new legislation that will no longer require employers to purchase worker's compensation insurance plans. They have recently started a lobbying effort to slash worker's compensation rights across the country.
This is just one of the many antithetical moves occurring on the worker's compensation front in recent weeks. A new ruling handed down by the US District Court in California on March 23 also significantly limits the type of claims that plaintiffs can make in certain personal injury situations. The limitations are based on a person's exposure to chemicals that are known to cause both birth defects and cancer.
In "Tiva v. Pepsico, Inc.," a worker's compensation case, the plaintiff indicated that they were exposed to certain chemicals while on the job that increased a person's risk of certain medical conditions. The court found that the plaintiff's claim was ultimately speculative, as they failed to show a link between an increased chance of these conditions and their own exposure to them.
"Thanks to Proposition 65, it is now significantly more difficult for victims to bring about certain types of tort actions in California" said Alexander D. Napolin, Esq, a personal injury attorney. "Making the decision to obtain legal representation before bringing about a claim is now more important than ever for their success."
Personal injury law is governed by the doctrine of negligence, which lays out very specific criteria that must be met to prove that someone is at fault in these types of situations. The person bringing about the lawsuit has the burden of proving that the person they are suing (like a careless employer, a reckless driver or a negligent doctor) was acting unreasonably given the circumstances.
For more information about personal injury and worker's compensation law in California and to learn about your rights in these situations, please visit the California Injury Lawyer website today at http://www.calinjurylawyer.com.
Contact Info:
Name: Alexander D. Napolin
Organization: CalInjuryLawyer.com
Address: 269 W Bonita Ave, Claremont, CA 91711
Phone: 1-909-325-6032
For more information, please visit http://www.calinjurylawyer.com
Source: PressCable
Release ID: 77803