A new report exposes cost disparities in California Medicare Advantage plans for 2021. As CMS increases the out-of-pocket limit to $7,550, a few California plans lowered their limit below $1,000.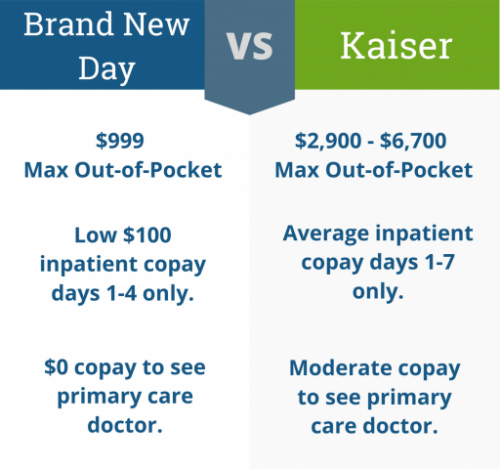 Prescott, United States - October 17, 2020 /PressCable/ —
A new report by MedicareWire exposes cost disparities in California Medicare Advantage plans for 2021. As the Centers for Medicare and Medicaid Services (CMS) announces its higher maximum out-of-pocket (MOOP) limit of $7,550 per year, Kaiser Medicare Advantage keeps its plans MOOP at or below $6,700 per year, while a few competing California plans dropped their MOOP below $1,000.
For more information on Medicare Advantage Plans in California visit: https://medicarewire.com/medicare-advantage/state/california/
By law, Medicare Advantage plans are required to cap enrollees' out-of-pocket costs for Part A and Part B services, even though Original Medicare has no limits on out-of-pocket costs. The cap does not include the monthly premium or the cost of prescription drugs. Prescription medications are covered under Medicare Part D, even when it's integrated with a Medicare Advantage plan.
MedicareWire reports that Kaiser Medicare Advantage is the only 5-star plan available in California, one of the highest cost-of-living states in the country. "Many Medicare beneficiaries turn to Medicare Advantage plans because they believe it is a lower-cost alternative to Original Medicare", says David Bynon, publisher at MedicareWire.com. "People are often lured in by the zero-dollar premium on many MA plans, only to later discover the true cost of HMO coverage in Medicare Advantage", Bynon explains.
Several California Medicare Advantage Health Maintenance Organizations (HMOs), including Brand New Day, now feature plans with a maximum out-of-pocket limit below $1,000 per year, meeting the dire need of many financially strapped seniors and people with disabilities.
As MedicareWire reports, the MOOP is an important part of the safety net that's designed into Medicare Advantage, but other costs also catch many people off-guard. One example is the cost of an inpatient stay in the hospital. Most people wrongfully assume that Medicare Advantage won't cost more than traditional Medicare, but recent studies prove otherwise. The Kaiser Family Foundation found that half of all Medicare Advantage enrollees would incur higher costs than beneficiaries in traditional Medicare for a 5-day hospital stay.
MedicareWire found that with a Kaiser Medicare Advantage plan (H0524-037-0) a 5-night stay in a San Diego Kaiser hospital would cost the beneficiary $1,425, which is $27 less than the 2021 Medicare Part A deductible of $1,452. However, a 7-night stay would balloon up to $1,995, which is $570 more than traditional Medicare. As MedicareWire explains, these are exactly the unexpected costs beneficiaries are trying to avoid when they join a plan.
In an unexpected turn, Brand New Day Medicare Advantage, while not a 5-star plan, can efficiently manage plan member costs. The MedicareWire report details a 5-night hospital stay in San Diego with the Brand New Day plan (H0838-037-0) costs the beneficiary just $400, more than $1,000 less than traditional Medicare.
Brand New Day offers several specialty plans in addition to its standard Medicare plan. In addition to its Medicare only, Medicare and Medi-Cal members, the plan offers specialized programs for those with ongoing medical conditions including Diabetes, Cardiovascular Disease, Dementia, and Mental Illness.
Brand New Day serves those who live in long-term care facilities. The HMO plan's approach is designed to keep its members healthy and independent. For more information about Brand New Day, visit BNDHMO.com or call (866) 255-4795.
Contact Info:
Name: David W Bynon
Email: Send Email
Organization: MedicareWire
Address: 101 W Goodwin Street Unit 2487, Prescott, AZ 86302, United States
Phone: +1-855-266-4865
Website: https://MedicareWire.com
Source: PressCable
Release ID: 88981237