After seeing ants invade his kitchen Dr. Peter Achutha developed a cheap, simple, safe and nontoxic ant spray that can be used in the kitchen.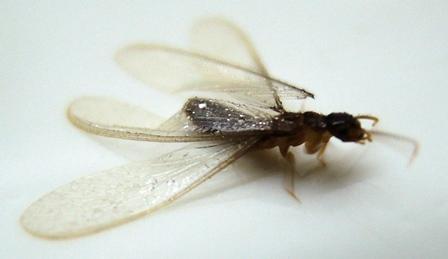 Kuala Lumpur,, Malaysia - - April 22, 2014 /MarketersMedia/ — Dr. Peter Achutha of Peter Publishing has discovered a new nontoxic safe ant spray and insecticide. As he has found this spray very effective, he is now giving away the technology freely, on his web page on safe ant spray so that many poorer people can make it at home.
Peter says "It all began at home one rainy day, in July 2012, when his apartment was invaded by flying insects. A few days later I found several trails of ants in my kitchen. Nothing was untouched by these little devils. I had to put a stop to them or else every bit of food in my kitchen would have ants in them and ants are known not to be tasty. In fact they give off really horrid flavors." That was when he began testing commercial insecticides and unconventional techniques and chemicals until he hit upon something that worked.
It has been shown that ants are killed within seconds and larger bees and wasps may take a minute or two to die. Furthermore, insects with thick exoskeleton take a longer time to be killed as their thick body armor prevents the spray from penetrating into their body. For this reason it is best to spray insects while they are flying as then their bodies are exposed.
Peter believes that this spray may prove to be effective against fire ants, army ants and even cicada and locust swarms. Please refer to his web page on exterminating ants, for more details and the formulation.
About Peter Publishing:
Peter Publishing is involved in many areas of research, from developing bread technologies to analyses of financial systems. They do freely publish many findings on their two blogs. Those two blogs were attacked by China and as a consequence Peter Publishing has developed several difficult to hack PHP programs that lessen the impact of hacking.
Contact Info:
Name: Peter Achutha
Organization: Peter Publishing
Address: B-5-8 Plaza Mont Kiara, Mont Kiara 50480, Kuala Lumpur, Malaysia
Phone: +60162630358
Source URL: https://marketersmedia.com/new-nontoxic-insecticide-that-is-a-safe-ant-spray-in-the-kitchen/41356
For more information, please visit http://drpetersnews.com/powerful-nontoxic-insecticide-used-in-my-kitchen-for-exterminating-ants.html
Source: MarketersMedia
Release ID: 41356