The Szantho Law Firm Examines State Traffic Fatality Reports And Finds That The Percentage Of Traffic Fatalities Due To Alcohol Has Remained Consistent In NM At 40%.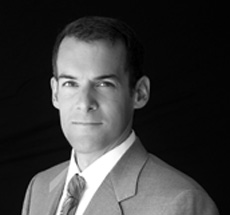 Santa Fe, NM,, USA - - January 4, 2014 /MarketersMedia/ — The State of New Mexico has made many gains in terms of reducing the number of traffic fatalities in recent years. In addition, stringent new anti-DWI laws have reduced the total due to drunk driving. However, The Szantho Law Firm examined the data and determined that despite the reduction in deaths, the percentage of losses in alcohol-involved crashes has remained consistent for several years at around 40%.
"There is no doubt that the number of fatalities has decreased overall," says Andras Szantho, founder of the Szantho Law Firm, "and that means that many initiatives are working. However, to see that 40% of traffic fatalities can still be attributed to alcohol involvement means that there are still too many people driving under the influence."
The national average for fatalities caused by drunk driving stood at 31% in 2010, the most recent year for which there is data. In comparison, New Mexico's average for the year was 41.5%, and so far in 2013 the state is slightly higher at 42.8%.
"Public awareness campaigns, increased enforcement and legislative action can only do so much to curb the problem. Ultimately it is up to the citizens to monitor their own actions and discourage friends and relatives from driving under the influence. The goal is that if people are aware of how serious the problem remains they will take appropriate action to prevent further loss of life."
The Szantho Law Firm has offices in both Albuquerque and Santa Fe, New Mexico. They handle a variety of personal injury cases, including: bicycle accidents, automobile accidents, slip-and-fall, traumatic brain injury, medical malpractice and more. They can be reached for a free consultation at http://www.szantholaw.com or at (505)-820-3366.
Contact Info:
Name: Andras Szantho
Organization: The Szantho Law Firm
Address: 210 Montezuma Ave. Ste. 200 Santa Fe, NM 87501
Phone: 505-820-3366
Source URL: https://marketersmedia.com/new-mexico-dwi-fatality-rate-consistent-at-40-reports-the-szantho-law-firm/29656
For more information, please visit http://www.szantholaw.com/
Source: MarketersMedia
Release ID: 29656