IntelliTec College will begin a new Medical Billing and Coding program on June 1, 2020. The new Medical Billing and Coding program will be offered at the Grand Junction, Pueblo, and Colorado Springs campus locations. IntelliTec College has an additional location in Albuquerque, New Mexico.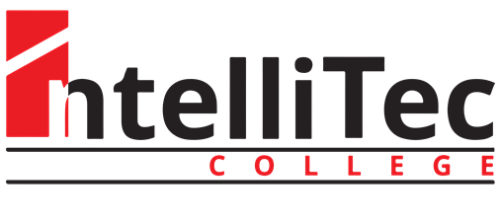 Pueblo, United States - April 29, 2020 /PressCable/ —
A new Medical Billing and Coding program is beginning at IntelliTec College in Pueblo on June 1, 2020. IntelliTec has announced enrollment is now open for the new program at their Grand Junction, Pueblo, and Colorado Springs, Colorado campuses.
IntelliTec's mission is to train students for careers that are in high demand in their communities. During this unprecedented time of global medical emergency, healthcare professionals are more in demand than ever before. IntelliTec developed the Medical Billing and Coding program to help meet the need for administrative medical professionals in today's healthcare world.
David Vice, President and CEO of IntelliTec, announced the college's exciting decision to bring this new program to students. Vice said, "At IntelliTec, our goal is to provide our students with the training programs they need for today's world. Right now, healthcare workers are essential. IntelliTec is proud to extend our current medical program offerings to encompass administrative healthcare services. With the introduction of this new medical program, IntelliTec College is now better equipped than ever to prepare our students for the career needs of the future."
Medical billing and coding specialists have a direct influence on the quality and delivery of vital healthcare services and are essential healthcare workers. At IntelliTec, students learn the skills they need to enter into a variety of entry-level positions in this important healthcare field. The Medical Billing and Coding program is taught by a staff of industry professionals, and students learn comprehensive medical coding and billing procedures, current medical software and trends in the insurance industry. Students also learn medical terminology, medical billing software, how to prepare and file insurance claims, how to analyze benefits, how to use Electronic Health Records (EHR) systems, and how to adhere to HIPAA laws.
The Medical Billing and Coding program at IntelliTec can be completed in as few as 12 months. Upon completion of the program, students may have the opportunity to sit for professional certifications including the Certified Medical Administrative Assistant (CMAA), the Certified Electronic Health Record Specialist (CEHRS), and the Certified Billing & Coding Specialist (CBCS) from the National Healthcareer Association, and the CPC-A Certified Professional Coder and the CPB-Certified Professional Biller from the American Academy of Professional Coders (AAPC). Nationally-recognized industry certifications such as these demonstrate to potential employers the level of the job candidate's skill and knowledge. Graduates of the Medical Billing and Coding program will be prepared to immediately enter the workforce and work in hospitals, physicians' offices, nursing care facilities, and in administrative and support services and professional, scientific, and technical services.
To learn more about IntelliTec College, and the Medical Billing and Coding program, visit their website at https://intellitec.edu or call toll free 1-800-748-2282.
Contact Info:
Name: Shaun Daggett
Email: Send Email
Organization: IntelliTec College Pueblo
Address: 3673 Parker Blvd., Pueblo, CO 81008, United States
Website: https://intellitec.edu
Source: PressCable
Release ID: 88955542