Dennis Tubbergen is launching his brand new book, "The Little Black Book on Social Security Maximization", available online at Amazon and Barnes & Noble. Visit: http://bit.ly/SSBlackBook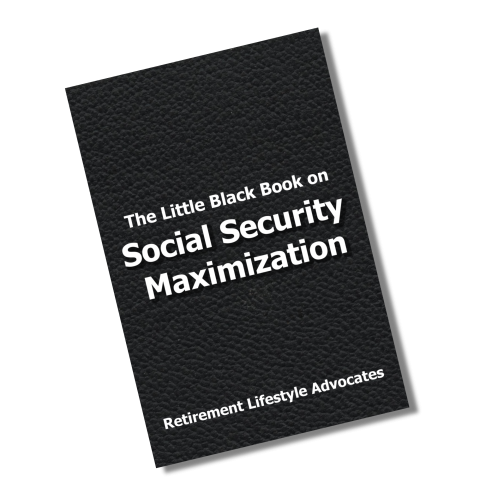 Grand Rapids, United States - June 18, 2019 /PressCable/ —
Thirty year veteran of the financial planning industry Dennis Tubbergen is launching his brand new book, "The Little Black Book on Social Security Maximization". The book is set to go live Tuesday, June 18, 2019, at 7PM. The book is available through Amazon and Barnes & Noble online and is expected to become a big hit with everyone retiring or thinking about retiring in the next few years at the special launch price of $0.99 for the Kindle version.
More information on the book can be found here: http://bit.ly/SSBlackBook
This is the sixth book Tubbergen has authored with Retirement Lifestyle Advocates. The book was written with the aim to help retirees understand the recent changes to Social Security rules and to maximize the benefits they receive in their retirement years. There's also particular excitement about this launch because maximizing the benefits that you receive from Social Security has never been more important.
The Little Black Book on Social Security Maximization sets its main focus on why saving money for retirement in IRA's or 401(k)'s can negatively affect your net benefits received from Social Security. Readers will likely find a particular interest in why the Social Security trust fund is, as the late Charles Krauthammer wrote, a "breathtaking fraud" and how your retirement may be affected. The book's cover art was created by Mark Klipsch and The Little Black Book on Social Security Maximization is being released by Retirement Lifestyle Advocates.
Dennis Tubbergen has a background in researching and writing about financial history for over 20 years. This helped shaped the creation of this book because Social Security often is the starting point for individuals planning for their retirement. Understanding how to maximize your Social Security benefits and avoid the most common mistakes people make in claiming their benefits could add thousands of dollars to your retirement income.
When asked about why he wrote the book, Tubbergen said: "Everyone entering retirement needs to understand how the choices you make in claiming Social Security benefits affect your retirement income and your tax liability.
Tubbergen has hopes that the book will show that there are many sound Social Security maximization strategies that can still be used despite recent, sweeping changes to the Social Security. This positive outlook from the author is certainly testament to their optimism considering some of the misinformation in the public domain. It's important to point out the standard advice handed out by Social Security workers on the phone and online is often wrong and there is no liability on their part for being wrong and there's no recourse on your part (short of paying back the benefit) if you get it wrong because of Social Security's own guidance.
In a recent interview, the author made a point of thanking all current and past clients, staff, and business partners for their part in the creation of the book, saying: "It's our continued dedication to serving our clients that we research this topic and share what we've learned for the benefit of all. "
Those interested in learning more about the book can visit here: http://bit.ly/SSBlackBook. Those interested in learning more about Retirement Lifestyle Advocates can visit: Retirement Lifestyle Advocates
Contact Info:
Name: Mark Klipsch
Email: Send Email
Organization: Retirement Lifestyle Advocates
Address: 961 Four Mile Road NW, Grand Rapids, MI 49544, United States
Website: https://www.retirementlifestyleadvocates.com
Source: PressCable
Release ID: 525494