CE Internet Service presents new link management software for Digital Marketers market with the release of Link Wizard. Further information can be found at https://lnkw.co/linkmanager.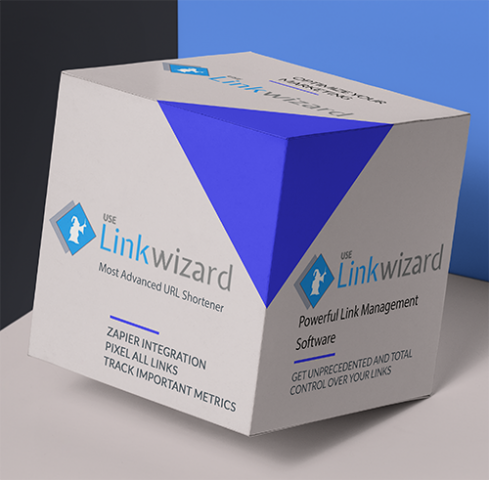 Freiburg im Breisgau, Germany - September 20, 2018 /PressCable/ —
Earlier today, CE Internet Service finally announced the release of Link Wizard.
It's a new internet link management Software.
This product has been in development since October 2016. The main aim is to give digital marketers unprecedented and total control over their links.
Jon Vaughn, developer of Link Wizard, says: "We wanted to try something new with Link Wizard. Anyone familiar with the Digital Entrepreneurs market will probably have noticed how everyone else seems to just track the links. Or makes them pretty. But don't pixel them with a Facebook Pixel. This is a problem nowadays because retargeting prospects on Facebook is such a great opportunity to get new customers."
So as a welcome breath of fresh air, Link Wizard offers not only an expiration date for links. Also a Zapier integration automates link creation.
CE Internet Service chose to make this annauncement because this sotware application should help digital marketers get real results.
Jon Vaughn also said "We want to give our customers total control over their links. And take out the guesswork. With Link Wizard, they have a fresh new possibility. We want them to feel excited. Like their world is their oyster, when using Link Wizard. Trying something new is always a risk, but it's a risk we believe is worth taking."
Some features of Link Wizard Link Shortener:
1) Pixel all links with Facebook Pixel.
2) Zapier Integration.
3) Trigger file downloads on link clicks.
4) Round Robin link clicks.
5) Track important metrics about clicks.
6) Pass URL parameters to links.
CE Internet Service has been in business for 7 years, being established in 2011. Since Day 1 it has always aimed to become the best software company for digital marketers in the world.
This isn't the first time CE Internet Service has defied convention either.
Link Wizard is set to launch September 2018. To find out more, it's possible to visit https://lnkw.co/linkmanager
For further information about CE Internet Service, all this can be discovered at https://lnkw.co/business.in.abox.
Contact Info:
Name: Christian Ermlich
Email: Send Email
Organization: CE Internet Service
Address: 2 Wilmersdorfer Straße, Freiburg im Breisgau, Baden-Württemberg 79110, Germany
Phone: +49-1521-8257062
Website: https://lnkw.co/linkmanager
Source: PressCable
Release ID: 409972