The Canadian Pharmacy has published a brand new infographic that visualizes the data from several different studies on the rising costs of medicine in the United States. The graphic shows that while the number of prescriptions are up, so are the costs to consumers.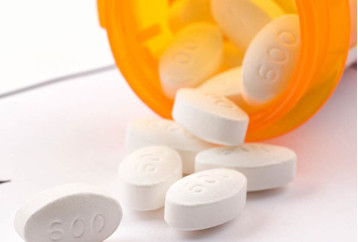 Winnipeg, Canada - February 19, 2018 /PressCable/ —
The Canadian Pharmacy has released a new infographic titled "The Rising Costs of Medicine," showing that the cost of prescription medication in the United States has continued to rise for the last several years. According to the data, while more prescriptions are being filled, price hikes do not look like they are slowing down.
The image lays out data points from several studies done by third party organizations hoping to provide a visual look at the numbers behind the headlines often seen in the news. Citing data from ConsumerReports.org, The Fraser Institute, CBS, Time and more, the conclusion the company comes to is that while the price of prescription drugs continues to rise, so does the number of prescriptions being doled out. This means healthy profits for the industry at large, but poses problems for many of the people in need of such medications.
A quote on the infographic states "No medicine is effective if not affordable…At TheCanadianPharmacy.com we believe affordable healthcare is a universal human right and should be available to everyone."
In essence, the infographic makes the argument that more and more people are in need of prescription medication, but less and less can actually afford it. This is not the first time the blog has commented on the state of healthcare globally. In the past it has posted about the Affordable Care Act, healthcare coverage and more.
TheCanadianPharmacy.com is an online pharmacy located in Canada. They offer affordable medicine to people around the world, both brand-name and generic varieties. The company has also created a comprehensive guide on how to safely purchase prescription medication online, as there are many fraudulent pharmacies on the internet. The Canadian Pharmacy, however, aims to provide safe, affordable medication to everyone in need.
The new infographic can be viewed and shared at https://www.thecanadianpharmacy.com/health-matters/rising-drug-costs/
Contact Info:
Name: David Zimmer
Organization: The Canadian Pharmacy
Address: 1780 Wellington Avenue, Winnipeg, Manitoba R3H 1B3, Canada
Website: https://www.thecanadianpharmacy.com
Source: PressCable
Release ID: 301620