The new space centers around the liturgical rhythms of the historical church and invites people to interact with God's story in tangible ways, reports newcitynow.com.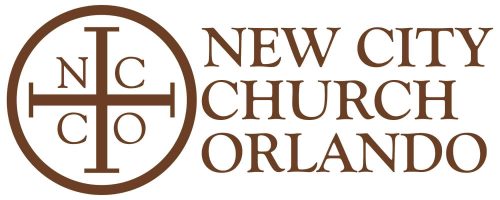 Orlando, FL - February 11, 2019 /MarketersMedia/ — New City Church Orlando is pleased to announce the completion of a major renovation of their worship space. With a desire to give their congregation the opportunity to interact tangibly with the story into which they believe God has invited them through singing, confessing, forgiving, receiving, praying, and communing, the new worship space centers around the liturgical rhythms of the historical church and the life that God has called each one to live.
"New City is a church for people who want a place to be known and to get to know God, his people, and the life in which he leads us - a life of meaning impact and community. Everything we set up in the new worship space is helping us to establish that goal. We also recognize we can only create with what we have, and at this point, all we have is a warehouse space, each other, and a great story. We have had fun getting the chance to be creative in a creative space while worshipping the God of creation. The new worship space sets us free to explore, experiment, make mistakes, and be forgiven to keep creating. It will allow us all to share whatever gifts and expressions we have together and at the same time use the gifts from those who have gone before us in the historic Christian faith," said Adam Barcott, Pastor of New City Church.
Having the altar front and center and the pulpit and band off to the side in the new space ensures New City maintains its focus on Jesus, while the windows create an unfiltered connection to God's creation. A larger space with more traditional seating allows easier acclimation for visitors who may not know anyone, while a community bar provides hospitality and a place to grab food and coffee and catch up with friends. As New City Church has grown – and grown up – over the last several years, they have created a new space that connects to structure and tradition with historic symbols and creeds while still embodying freedom in their signature sense of creativity, curiosity, and commitment to the Gospel of Jesus Christ.
"As our church in Orlando Florida keeps growing, this new space represents a natural progression of our relationship to each other and to our God," said Pastor Matt Fitzpatrick. "It has been carefully arranged around our values – gathering and community, hospitality, reconciliation with God and one another, proclamation of the Word of God, intercessory prayer for one another and the world, Holy Communion, singing praises to God, and sending people off with a sense that they are and are becoming the lights in the darkness God created them to be. We welcome people from our community to find a better story for their lives – a story centered around the life-giving God who meets us in spaces that are set apart to proclaiming His word."
About New City Church Orlando:
Ordained Minister Adam Barcott started New City Church Orlando in 2010 with a simple idea: To know and be known. Engaging God and His people in relationships that create a life worth living, sharing and enjoying. New City joined the Central Florida Cross Network (CFLCN) in 2013 because of their commitment to meeting the needs of the community and growing the faith of all who believe. Upon joining the CFLCN, New City became a member of the LCMS (Lutheran Church Missouri Synod). New City is an intentionally small gathering of young families committed to building and restoring life together. A perfect place for the person who wants to return to their faith or pass it on to their children. New City gathers every Sunday from 10:30 to 11:45 am.
Contact Info:
Name: Adam Barcott
Email: Send Email
Organization: New City Church Orlando
Address: 4071 L B McLeod Road Suite H, Orlando, Florida 32811
Phone: (407) 982-1121
Website: https://www.newcitynow.com/new-here/
Source URL: https://marketersmedia.com/new-city-church-orlando-unveils-new-worship-space/481462
Source: MarketersMedia
Release ID: 481462