Ad Solutions Ltd. covers a monumentous segment of the online market even the visitors focused on a new flat, wedding, clothes, etc. or for clients,/ advertisers can help maximizing the required result.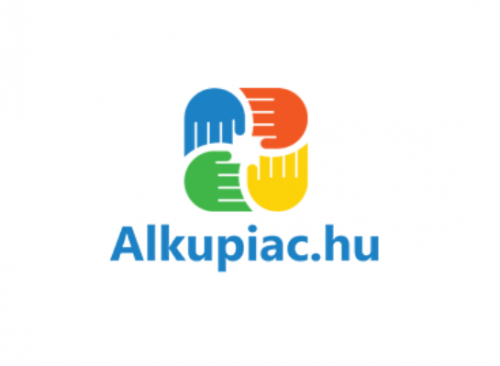 Budapest, Hungary - April 11, 2021 /PressCable/ —
AD Solutions Ltd. revealed their new case study today on Alkupiac.hu has been totally renewed. This short documentary demonstrates that more than 500 000 products are available in 18 categories online from webshops or private persons.
The case study also made it obvious that the number of visitors has doubled in the last month and supposingly will be continuosly growing in the following months and years. The question arises why? In the last few years – especially this pandemic- period- the user scale of the internet were spread rapidly in any age or area. In 2020 the online shopping got an outstandig importance referring to the limited possibilities of the personal visits in stores. The webshops, the online video sites, social media etc realized an incredible number of new customers, partners, followers.
AD Solutions Ltd. owner Gabor Toth says there are many people looking for insights and answers about Alkupiac.hu that has been refreshed and filled out with new content. This case study reveals in a practical way what's possible with the right information and guidance.
First of all the main function of the website to give opportunity for (companies, webshops, private) buy and sell goods and services or just looking around or browse something directly. The ads are constantly updated.
The webshop offers a huge scale of products and services for everyone independently from age, gender, or interests. The main categories like real estate, jobs, furnishings, beauty care, baby- mom stuffs, or focusing to men sector tools, architecture, gardening, ehicles are easily achievable and became more targeted with the filters into subcategories.
The costumers who only want browsing can search in abundance of the products and to make it easier they can use the very fast "quick search" menu and continues the shopping mechanizm. In case of buying necessary to register themselves and after the costumer can make contact directly with the seller. The page provides to sell goods, products, or services, too.
The case study is available at on the website
About AD Solutions Ltd.
AD Solutions Ltd. was founded in 2009 and serves the Marketing decision makers industry. It is known for Daily refreshed classified ads in 18 categories. The company have different types of websites, so everybody can find immediately what they need in many topics. The most popular pages are the " www.eskuvotippek.hu", which works as a wedding- services browser, thus like event places, weddingdresses salons, catering company, jewellery shops etc. Another frequently visited site of the group is the "www.persolyzer.com" will start in 2021. April. It is an international advertising system was built on the costumer behaviors and depending on this can effectuate the optimal reach supported by artificial intelligence, unique solutions and significant innovations.
Contact Info:
Name: Toth Gabor
Email: Send Email
Organization: AD Solutions Kft.
Address: 24 Tátra utca 1.em.3., Budapest, Budapest 1136, Hungary
Phone: +36-30-308-2358
Website: https://alkupiac.hu
Source: PressCable
Release ID: 89004598