Largest Audience Media has defied convention with the release of its new portal: CarSalesConquest.com - Hailed as The Best Marketing System For Automotive Dealerships. https://carsalesconquest.com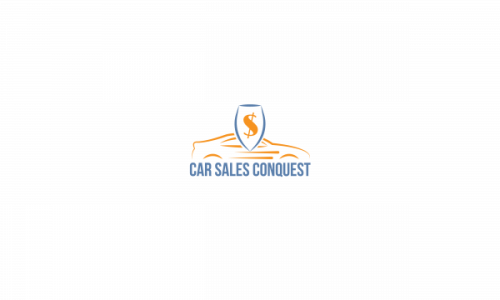 Culver City, United States - November 19, 2018 /PressCable/ —
Earlier today, Largest Audience Media finally announced the beginning of its new marketing portal for automotive dealerships: CarSalesConquest.com. They're calling it the Best Marketing System For Automotive Dealerships, which has been in development since over a year. The main aim is to provide a Done-For-You, Automated Marketing Platform that pulls Car Buyers From Competitor Dealers to yours.
It's done via cutting edge mobile tech that combines Hyper Local Targeting with Geo Conquesting. When car shoppers visit a competitor's lot, their mobile phones begin receiving advertising for your dealership, which continues after they leave the lot. This fascinating system allows your dealership to get your message in front of someone who practically has their hand on their wallet, ready to purchase a vehicle. It means, the more foot traffic your competitors receive, the more car shoppers YOU get.
Kofi Appiah, Co-Founder at Largest Audience Media, says: "We wanted to try something new with CarSalesConquest.com. For a select group, it's set to become their #1 Advertising Service For Auto Dealers. Anyone familiar with the Automobile Industry sales market will probably have noticed how everyone else seems to use good, but saturated advertising like Search ads on Google, and Display Ads on Facebook with generic targeting. This is a problem because that approach jams businesses into a I'm-just-like-everyone-else scenario. It complicates the decision making process for the prospect, who views a sea of sameness…"
So as a welcome breath of fresh air, Largest Audience Media will instead offer their CarSalesConquest.com portal, which though simple, is packed with power. It shows Car Dealer principals a vanguard method they can use right now to attract car shoppers from the lots of other dealerships – which marketers call CONQUESTING. Maybe 5% of dealers are doing this, but that will likely change in the next 12 months.
Largest Audience Media chose to make this move because they believe such a competitive advantage for their clients positions them in a way that is unique, and separates them from the competition. This elevates them in the eyes of the public and lowers their cost of customer acquisition.
Kofi Appiah also said "We want to give our clients a steady flow of leads and sales that happens on auto-pilot, even when the competition is running their best sales event.. With our new Car Sales Conquesting strategy we feel we're offering the Best Marketing Solution For Automotive Dealerships. It'll give them a fresh new possibility, backed by tracking results and reporting on foot traffic. They can see how many car shoppers this service brings them every month.
We want them to feel they've made the right choice and see revenue improve, when using our service. Trying something new is always a risk, but in this case it's a risk we believe is worth taking."
Largest Audience Media has been in business for 2 Years, being established in 2016. Since Day 1 it has always aimed to bring world-class, cutting edge, effective, marketing solutions to small businesses.
This isn't the first time Largest Audience Media has defied convention either. Earlier this year they launched their High Visibility Sales service, which they call the Ultimate Billboard. They use online video commercials to position their clients with the status of a national brand.
The new Car Sales Conquesting – "The Best Marketing Solution For Automotive Dealerships" is set to launch November 26. To find out more about the service and Largest Audience Media, visit CarSalesConquest.com.
Contact Info:
Name: Kofi
Email: Send Email
Organization: Largest Audience Media
Address: 5651 North Sumner Way #215, Culver City, CA 90230, United States
Phone: +1-800-649-6092
Website: https://www.largestaudience.com/
Source: PressCable
Release ID: 445410