Something as simple as the right tyre Inflation pressure can drastically affect a vehicle's performance.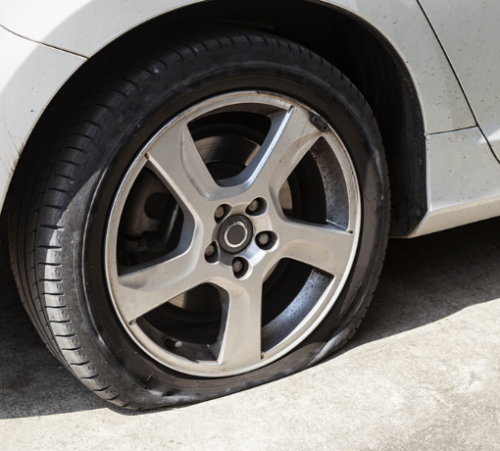 Helensvale, Australia - December 7, 2018 /PressCable/ —
A new article just released by Best Drive Helensvale on caring for tyres, for maximum life, safety and performance, states that both over inflation and under inflation will decrease the lifespan of the tyre, adding to the the overall running costs and safety of a vehicle.
More information can be found at: http://tyreshopnearme.com.au/tyres/
Incorrect pressure changes the contact the tyre has with the road. This results in impaired handling and braking.
The most common problem with inflation is "under inflation" usually from not checking tyres on a frequent basis, one recommendation is to check them fortnightly. Under inflation is responsible for accelerating tyre wear, uneven tyre wear affects the tread patterns, causing heavy steering and it will increase fuel consumption.
The other problem is "over inflation" again this can affect the wear pattern on the tyres making it uneven, it will increase the tyre impact damage and will give a harsh ride.
In an article by the RACQ they give advice on how to find out the right tyre pressure for an individual vehicle. They state that "All cars built since 1973 have a tyre placard located either in the glove box, driver's door, inside the fuel cap or under the bonnet of the car. The placard lists information on the original tyres and their correct inflation pressure, this information is in the owners handbook as well."
The information on the tyre placard mentioned above will give minimum allowable cold pressures and these are shown in Kilopascals (kPa) and often in pounds per square inch (PSI). The conversion from kPa to PSI is 7kPa = 1PSI.
When checking tyre pressure make sure that the tyre is cold, tyres can then be inflated to the maximum number shown on the placard. Always replace the dust caps after checking the pressure.
If one tyre has noticeably dropped in pressure it is worth getting it checked at a tyre shop as it may have a slow puncture or faulty valve.
Full details of the tyres more information is available at: http://tyreshopnearme.com.au/
Contact Info:
Name: Stuart Nicholls
Email: Send Email
Organization: Tyre Shop Near Me
Address: 134 Siganto Drive, Helensvale, Queensland 4212, Australia
Website: http://tyreshopnearme.com.au/
Source: PressCable
Release ID: 456231