SmartMotion have given riders the opportunity to tackle new and more challenging terrains and enjoy a comfortable ride whilst enduring the thrill of sporting.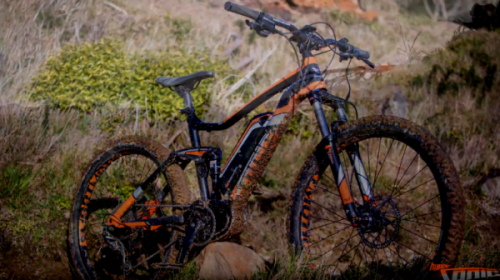 Bilinga, Australia - November 15, 2018 /PressCable/ —
Smartmotion's Hypersonic is designed to allow users to maneuver challenging steep slopes, both up and down. There are amazing trails to be covered in different countries, especially in Australia.
More information can be found at: http://electric-bikesdirect.com.au/smartmotion-hypersonic-ebike/
The increased popularity of e-bike usage in sports is raised by the fact that it is easy to ride on steep and rough terrains.
In an article written by John Hardwick for Mountain Biking Australia he says "Hopping on an e-bike is like strapping on some Nino Schurter legs. An average recreational mountain biker might be able to sustain 200 watts if they're pushing it. Put them on an e-bike and they'll produce 550-watts; it'll feel great but it doesn't in any way compare to riding a dirt-moto".
For another view we got in touch with Glen Jacobs, director of the renowned trail building company World Trail. He loves the idea of e-bikes and has ridden a few of them previously, stating, "I've always been an advocate for innovation and evolution but I don't believe in anything where you've got to twist a throttle for MTB trails. With pedal assist e-bikes, I think they are a great idea. It's not a great idea for me personally or 95% of the current MTB population but it's got the potential to engage a whole bunch of new people.
E-bikes appeal to a broad spread of people; from lifelong mountain bikers to complete newcomers. Making the fitness side of the sport less daunting can draw newcomers and they allow those who are injured, older or less physically fit to ride at a level that makes the sport appealing and enjoyable.
Watch this new video on the Smartmotion Hypersonic: https://youtu.be/INOZKwLpLXc
Couples who face widely varying fitness levels can complete a long ride together without the weaker rider being crushed. Even fit riders can benefit; an extra 250w will make a brutal two hour alpine climb more manageable. Riding further for the same effort, experience more trail and won't shy away from big climbs.
Full details of the bikes available through the company, including the popular new Smartmotion Hypersonic electric bike, are available at: http://electric-bikesdirect.com.au
Contact Info:
Name: Ian LeGrath
Email: Send Email
Organization: Electric Bikes Direct
Address: undefined, Bilinga, Queensland 4225, Australia
Website: http://electric-bikesdirect.com.au
Source: PressCable
Release ID: 443900