Migraine attacks, torturing millions worldwide, are the result of a "glitch" in the brain. Thanks to Neuroscience, a new highly effective migraine treatment is now available.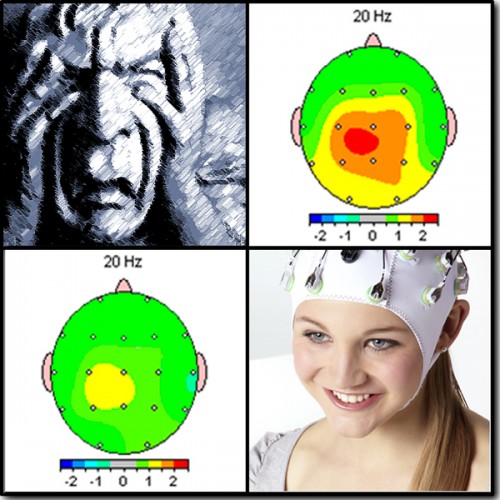 Gold Coast/Queensland,, Australia - - April 5, 2013 /MarketersMedia/ — Medical treatments (e.g. surgery, medication) do well with physical injuries and infectious diseases. Alas, for brain disorders like migraine, their value is limited. That is exactly what affected patients experience: Medication is somewhat helpful during an attack, but drugs don't end the tyranny. With the discovery that migraine is caused by a brain dysfunction, researchers have now found the explanation as to why migraine disorder can't be "cured" like a disease.
And yet, there is new hope. Studies have found that migraine—like other disorders—can be rehabilitated with the help of Applied Neuroscience. Neurotherapist Martin Brink, an expert in migraine rehabilitation and author of a scientific guide book for migraine patients, explained during a press conference in Gold Coast/Queensland:
"Since the brain is full of neurons, these nerve cells can form new connections and strengthen weak pathways. Scientists call this ability 'neuroplasticity'; laypeople call it 'learning'. With sufficient training, the brain can change its networks and improve its function. That's how people learn the piano or Spanish or dancing Gangnam style.
To overcome a glitch like ADD/ADHD or migraine disorder, the brain needs a little support. Neurotherapy can help the brain by providing guidance and feedback. Similar to a mirror for improving Gangnam style, Neurofeedback mirrors the brain's activity, thereby improving stability and function. As a logical consequence, migraine attacks become fewer/milder and eventually cease completely in the majority of cases."
Positive outcome studies have now confirmed the existing clinical evidence. Success rates for compliant patients reached 95% for "drastic improvements", almost 60% became migraine-free. However, migraine expert Brink dampens the excitement:
"Neurofeedback is not a 'miracle cure' for everyone. It is an innovative, evidence-based therapy with the highest level of scientific validation. It is neither a 'medical' nor an 'alternative' treatment, but the logical tool for the rehabilitation of brain disorders like migraine. Since it can take 6, 12 or sometimes even 20 therapy sessions, patients need to be reasonable and compliant in order to topple the migraine tyrant in their brain."
Contact Info:
Name: Martin Brink
Email: Send Email
Organization: Body Mind & Brain
Address: 69 Cheltenham Drive, Robina (Gold Coast), 4226 QLD, Australia
Phone: +61 07 5593 3955
Website: http://bodymindandbrain.com.au
Source URL: https://marketersmedia.com/neuroscience-offers-new-effective-treatment-for-migraine-disorder/8697
Source: MarketersMedia
Release ID: 8697