Neural Tip is launching a new beta of its proprietary algorithms on December 1st to refine and optimize their AI based trading tips, to give traders an edge.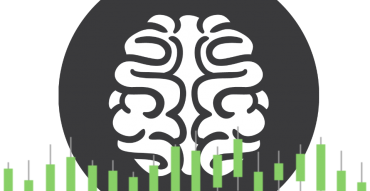 San Francisco, CA,, United States of America - - November 16, 2013 /MarketersMedia/ — Neural Tip is an up and coming player in AI Based Stock Trading and regularly produce stock tips to a private group of subscribers who discover their algorithmic neural network system online. The company is now preparing to launch a beta of their newest and most complex prediction algorithms on December 1st ready for general release in the New Year, taking into account an unprecedented number of swing trading signals.
The tips published by the website are currently optimized for traders focusing their investments into short and medium term swing trades. The AI was initially designed for ultimate accuracy in short and medium term trading domains, and successfully managed to predict close prices three to five days ahead. Because the AI learns from every result and monitors its own success to adjust accordingly, the neural network learns effectively to become more accurate.
The new beta represents developments in the core of the neural network's AI programming, and visitors to the site can sign up for to get one of a select number of places on the beta to get cutting edge stock tips and provide feedback on the new system. The new, more sophisticated algorithm takes into account a greater number of variables than ever before, including historical prices, the S&P & DJIA and even sentiment analysis scores from tweets and stocktwits mentioning the ticker symbol.
A spokesperson for Neural Tip explained, "We are preparing to launch preparing to launch a service that brings stock prediction algorithms used by top hedge funds to the little guy trader, and we are looking for a small group of enthusiastic stock traders to try the newest version and provide data that we will use in analyzing its efficacy and ensuring we provide a service that competes with expensive and exclusive private algorithms used by the big financial players."
About Neural Tip:
Neural Tip is a free newsletter and website that tracks certain Ticker symbols of well known companies and trading instruments and provides users and members with Artificial Intelligence, Neural Network based Buy & Sell signals. Neural Tip provides these signals without any assumption of liability in terms of Financial Advice; they are simply providing the results of their proprietary AI algorithms to inform brokers of trends they can take advantage of.
Contact Info:
Name: Joe Bragg
Organization: Brandoutreach
Phone: (415) 632 1664
Source URL: https://marketersmedia.com/neural-tip-offers-stock-alerts-from-neural-network-based-ai-trading-analyses/25964
For more information, please visit http://neuraltip.com/
Source: MarketersMedia
Release ID: 25964