The company ensures clients have everything they need for a well-planned and streamlined journey.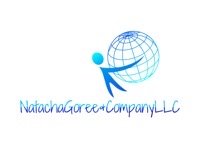 Buffalo, United States - March 29, 2020 — Buffalo, NY – Natacha Goree and Company LLC is pleased to announce it is providing individuals and businesses with customized national and international travel itineraries.
Natacha Goree and Company LLC (NG&C, LLC) is a travel concierge service specializing in booking and creating simple and smooth international and national travel plans. Since inception, the company has built a reputation of dependability, trust, and quality, and helps clients through the entire booking process, including airline tickets to building full itineraries.
"No matter what our clients are looking for, we've got them covered," says Natacha Goree, founder of the company. "We provide complete travel itinerary creation and scheduling with trip organizations, including fee information (such as baggage fees), application completion (such as TSA prechecks), and any other pertinent information our clients require."
NG&C, LLC, is unlike any other concierge service on the market, providing clients with a host of professional add-on services, at no additional cost. For example, the company offers:
• On-call services to monitor flight prices and resolve any issues quickly
• Missing baggage claim services, including recovery, refunds, and perks
• Outstanding customer service to ensure client satisfaction
• Knowledgeable information and guidance about international travel
• Ultimate confidentiality
• And so much more!
"Helping clients to book a worry and stress-free trip is something I am incredibly passionate about," states Goree. "Whether you're looking to travel soon or in the future, we look forward to helping guide you through the entire process."
For more information about Natacha Goree and Company, or to book, please visit NatachaWorldTravels.com.
About the Company
With over 10 years in the travel industry, Natacha Goree and Company LLC focuses on business, national, and international travel plans for clients around the world. The company has a myriad of experience booking travel plans that include cruise trips, recreational travel, business trips, passport application completing, TSA precheck applications, global entry card applications, and so much more.
Contact Info:
Name: Natacha Goree
Email: Send Email
Organization: Natacha Goree and Company LLC
Phone: 760-545-8599
Website: http://NatachaWorldTravels.com
Release ID: 88951549