Nakiqueen is the one-stop shop for most celebs, theatre artists and fashionistas, with over ten years of expertise in the business. If any store has the best wigs in Ho Chi Minh City, this is it.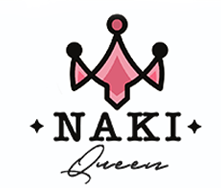 Ho Chi Minh, Viet Nam - July 17, 2020 / / — 11th July, 2020, Vietnam: Nakiqueen sells the best wigs and hair products in Ho Chi Minh City. They have a decade of experience in the business. The company has more than 1000 celeb customers. If one wants to buy the trendiest of hair products, it has to be at Nakiqueen. The various categories are Tu Hao, which is considered amongst the best hair brands. The company sells a wide variety of products.
Customers from the film fraternity, models, theatre personalities, and five-star customers shop at Nakiqueen. The company's prime prerogative is selling wigs and bangs with many different and unique styles. The wigs and hair accessories are made from the finest blends, natural hair and artificial hairs. There are wigs made from Fiberglass and vertex scalp. The various hair products include full head wigs, hair clips, bangs, lace front hair, hair tufts, tough hair and hair accessories.
Customers can buy the products easily on the online store. There are various options of products like hairs, bangs, hair sprays, hair accessories, of various color and texture. One can choose the product and save it in the shopping cart. Hen, checkout to buy the product. The next page takes the customer to the payment section and the personal information section. The customers get a call from Nakiqueen customer care within 45 minutes.
Customers have access to hair wigs, come with double scalp tops. They are 99.99 percent authentic. There are full hair wigs that are made from real hair and there are ones that are made from fiber. Moreover, customers can choose from a wide range of colors including black, brown, fawn, chocolate and Ombre. One can also choose from false hair buns. The product line consists of high tufts, tufts of buns, chignon buns, garlic tufts, and chignon buns.
The real hair wigs found at Nakiqueen are the best of the lot. They come with double scalp tips, simulated by advanced technology. The wigs come with their own special packaging and after-purchase offers. They come in various finishes like wavy, double-banged and curly pieces. Thus, providing various brands and makes under one roof for customers. Now, girls, ladies and transgender community is able to make the best fashion statements. One can do the best fashion and style with Nakiqueen products. There is so much to envy about them.
About the company:
The company Nakiqueen is one of the biggest and most hair wig and hair products store in Vietnam. They have two stores at the moment. Moreover, they also have the provision to order online. The company has their own website, Facebook as well as Instagram page. Furthermore, the company delivers their products within 2 hours.
Contact Details:
Facebook: https://www.facebook.com/nakitocgia/
Trello: https://trello.com/queennaki
Instagram: https://www.instagram.com/naki.queen/
Linkedin: https://www.linkedin.com/in/naki-queen-4bbb651aa/
Contact Info:
Name: Lisa
Email: Send Email
Organization: Naki Queen
Address: 1246 Kha Van Can Street, Ward Linh Trung, Thu Duc District, HCMC
Phone: 077 7729 718
Website: https://nakiqueen.com
Source:
Release ID: 88968934